Suzhou
x
= independently organized TED event
Theme: Creative Leap
Suzhou, China
March 29th, 2014
Venue and Details
Suzhou Jinji Lake Art Museum苏州金鸡湖美术馆
​ Suzhou, 215028
China
More about the venue »
Event Type (what is this?) Standard
This event is open to the public. Tickets are available.
Ticketing policies vary by event.
---
About this event
ARE YOU LOOKING TO...
Trigger burst of inspiration? Bring innovation to the base of the pyramid? Adapt a technology to your region? Let wildly creative thinkers share ideas, strategies and warmhearted encouragement to let your genius out. Make your creativity to leap.
Organizer
Jade Zhao
Suzhou, China
Co-Organizer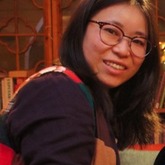 Lisa Qin
Suzhou, China
Team
Brian Tam

Co-Host

Sunny Pan

Co-Orginazor

Alan Zhao

Co-Orginazor

George Zhang

Co-Orginazor

Wensi Zhang

Co-Orginazor

Jones Ji

Co-Orginazor