NJU
x
= independently organized TED event
Nanjing, China

Venue and Details

​ 21, Hankou Road, Nanjing, Jiangsu, China
Nanjing, 210016
China

Event Type (what is this?) University
This event is open to the public. Tickets are available.
Ticketing policies vary by event.
---
About this event
Confirmed Speakers
August Changan


one of the most famous budding writers of China,used to be the top scorer of the college entrance examination a student of Beijing University Guanghua School of Management

Junjie Yang


an actor and director who devotes to the lowcost fiction film and one of his works was shown in the MATZO PARIS VIP ROOM of 64th Cannes Film Festival

Jingkang Liu


student of Nanjing University,who decoded the phone number of Qihoo 360 Technology's CEO with his software witch caused a heated discussion on the Internet

Xiaoping Lv


professor and doctoral supervisor of Nanjing University,who directed the drama Jiang Gong's Face which praised as a milestone of Chinese Drama.
Additional Links
TEDTalks to be shown
Organizer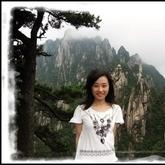 XIN GUAN
Nanjing, China