EustonSalon
x
= independently organized TED event
London, United Kingdom
April 6th, 2013
About this event
Confirmed Speakers
Kunlé Adeyemi


Kunlé Adeyemi is an architect, urbanist and designer. He is currently best known for creating 'Makoko Floating School', an innovative, prototype floating structure located on the lagoon heart of Nigeria's largest city, Lagos. This acclaimed project is part of an extensive research project - 'African Water Cities' - being developed by NLÉ, an architecture, design and urbanism practice founded by Kunlé in 2010 with a focus on developing cities. Born and raised in Nigeria, Kunlé joined Rem Koolhaas at the world renowned Office for Metropolitan Architecture (OMA) in 2002. At OMA he led the design and execution of several large prestigious projects in Europe, Asia, Africa and the Middle East. Kunlé is currently one of 5 members of the International Advisory Council for the World Design Capital 2014, a Fellow of the World Technology Network, and an international speaker, lecturer and visiting critic. He has recently presented at the 2014 Build Africa Conference, the 2013 UN Habitat 2nd International Tripartite Conference as well as lecturing at the Royal Institute of British Architects and Cornell, Harvard and MIT Universities.

Naana Otoo-Oyortey


Naana Otoo-Oyortey MBE is the Executive Director of the Foundation for Women's Health Research and Development (FORWARD), the lead agency working in the UK to tackle female genital mutilation (FGM). Naana has successfully scaled up FORWARD's work on FGM, child marriage and obstetric fistula- using participatory research; strategic partnership and engagement at policy and local level in the UK, Africa and Europe. Naana is a social development activist and women's rights defender with over 20 years of experience on gender and women's human rights with a special focus on African women and girls. Naana holds an MPhil in Development Studies from the University of Sussex.

Precious Simba


Precious Simba is the Founder and Director of Girls Development Initiative; a girls' empowerment organisation based in Bulawayo, Zimbabwe. Her work through this initiative has seen her reaching to over 3500 young people through motivational talks and workshops. Precious is the 2012 recipient of the Goldman Sachs 'Global Women Leader' award from the Fortune Most Powerful Women summit. She is also a 2011 alumni of the Fortune mentoring program were she was mentored by Shelley Diamond (Y & R) and Christa Carone (Xerox). In 2011 Precious was picked to participate in the Young African Women Leaders forum headed by Michelle Obama in South Africa. Precious is a 2013 Mandela scholar at the Institute of Development Studies where she is currently undertaking an M.A in Gender and Development.
Organizer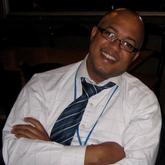 Chikwe Ihekweazu
Johannesburg, South Africa, South Africa
Organizer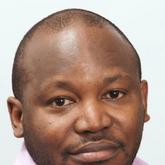 Ike Anya
London, United Kingdom
---