FoggyBottom
x
= independently organized TED event
Theme: ILLUMINATE
Washington, DC, United States
February 7th, 2014
Watch video from the event
Please install flash player to see this video.
View photos from the event on Flickr
About this event
TEDxFoggyBottom brings together some of the world's most incredible innovators, thinkers and doers to inspire and collaborate with the Foggy Bottom community. College students and young adults alike will gather to celebrate the power of ideas and perspective and the ability to change our growing world. TEDxFoggyBottom will feature more than 15 brilliant presenters and performers as well as different interactive experiences outside the theatre.
Confirmed Speakers
Tom Rielly
EMCEE - As TED's Community Director, Tom created and runs the international TED Fellows program among other responsibilities. He is TED's resident satirist, a role he's played for many years. Rielly found his career passion in personal computing. He recognized early the incredible power of Macs and the Web, co-founding Yale's Macintosh User Group in 1984, then working at SuperMac, Farallon and Voyager. Rielly is perhaps best known for being founder and CEO of PlanetOut, which was the largest digital home for gay, lesbian, bisexual and transgender people. He also co-founded the influential nonprofit Digital Queers. At TEDGlobal, Tom met our youngest TED Fellow, Malawian windmill inventor William Kamkwamba, whom he's been mentoring for the last 6.5 years. Rielly's short film about William won the North American Filmmaker's Award at the Pangea Day worldwide film festival. Together they run the Moving Windmill Project, a non-profit dedicated to improving rural life in Malawi. Kamkwamba will graduate this year from Dartmouth College. Rielly was born in Washington, D.C., attended Georgetown University.
Aakif Ahmad
Aakif K. Ahmad is Co-founder and Chief Operating Officer of Convergence Center for Policy Resolution. Convergence is a national organization that facilitates unlikely alliances for action among influential, diverse and conflicting groups in order to advance innovative and widely supportable solutions to our country's most intractable challenges. Mr. Ahmad's key roles include organizational and program strategy, operations, fund development, human resources and communications. He is also project director for the U.S.-Pakistan Leaders Forum, a multi-year initiative of Convergence to promote greater stability in U.S.-Pakistan relations by facilitating private sector and civil society cooperation between the two countries. From 1996 to 2008, Mr. Ahmad worked at the Corporate Executive Board (CEB), a VA-based for-profit research, consulting and executive education firm with 2,000+ employees. As Managing Director, he led sales & marketing organizations across Europe and North America. Born in Chicago, IL and raised in Syracuse, NY, Mr. Ahmad earned a B.A. from Yale University in Ethics, Politics and Economics, and M.B.A from the Kellogg School of Management at Northwestern University.
Aysha Akhtar
Aysha Akhtar, M.D., M.P.H., is a neurologist and public health specialist and is on a mission! She is demonstrating how there is a mutual benefit to both humans and animals when animals are protected. She is the author of the book, Animals and Public Health. Why treating animals better is critical to human welfare, which examines how the treatment of animals impacts human health. The book reveals how many of our most urgent and pressing public health threats are connected with the poor treatment of animals. In other words, as her book shows, treating animals better is not only good for animals, but also good for us. Dr. Akhtar is a Fellow of the Oxford Centre for Animal Ethics, works for the Office of Counterterrorism and Emerging Threats of the U.S. Food and Drug Administration (FDA), and serves as LCDR in the US Public Health Service Commissioned Corps. She is a regular blogger for the Huffington Post. You can read her blogs on how animal protection benefits humans here. Disclaimer: Dr. Akhtar is speaking on her individual capacity.
Bruce Berton
Bruce G. Berton is the Senior Advisor and Director of the Office of Management Innovation in the State Department. Mr. Berton joined the Foreign Service in 1987 and has served in a variety of positions in a variety of places, including Caracas, Moscow, Bermuda, Hong Kong, Rome, Mexico City, Frankfurt and Warsaw in addition to three years at the State Department's headquarters in Washington, DC. He has served as a Watch Officer in the Department's Operations Center, as a U.S. representative in a multilateral mission, in several management and reporting positions, and as a Consular Officer. Mr. Berton is a native of the Pacific Northwest and is a 1983 magna cum laude graduate of Pacific Lutheran University with an Honors degree in International Relations. Prior to the Foreign Service, he spent three years with the Boeing Company in Seattle. Mr. Berton has two college-aged children.
Greg Dorsainville & Alvin Chang
Greg Dorsainville has collaborated on wildly disparate projects since leaving Harvard with a degree in biochemistry. As well as co-founding the internet experiment the Listserve with friends from the NYU ITP masters program, he is a member of NYU Langone Medical Center's Institute for Innovation in Medical Education. His passion surfaces when understanding science communication, content and visual design. There is a notch in his heart for the technology that brings us awe, engagement, teaches us new things, changes our worlds and make us want to be better people. Alvin Chang co-created The Listserve and is currently data editor at the Connecticut Mirror, a non-profit news startup. Previously, he told interactive stories at the Boston Globe, wrote about hockey for ESPN and attended NYU's Interactive Telecommunications Program. He lives in New Haven, Connecticut.
Oz Fishman
Oz Fishman is usually not the kind of guy to write about himself in the third person. Born in Tel Aviv and raised in the San Francisco Bay Area, he currently studies at the George Washington University in Washington, DC. Besides snacking on Bugles and making people pleasantly uncomfortable, Oz really loves rallying people to move on important causes with powerful narratives and images; most recently founding a student disaster relief organization, GW Responds, and raising $80,000 for Cancer research through his fraternity's philanthropy event. Right now, he spends his time between interning with Teach for America, taking lead on student-run concerts at GW, building a social entrepreneurship network for high school students, and pretending to read books he doesn't quite understand. Baruch HaShem.
Chip Han
Chip Han is a 22 year old beatboxer, born and raised in South Korea. He currently resides in Virginia, and has been living in the states for six years. He taught himself by studying videos online; his passion and dedication for the art has helped him to develop his already extraordinary skills. His string of achievements started with being the winner of Kollaboration DC 2010, the first Asian American talent competition in the DC, MD, and VA tri-state area. His accomplishments have not ceased since-- he has won numerous competitions including Montgomery County's Got Talent and is a highly sought performer at venues and festivals all over the east coast. Although he is a local celebrity, he continues to humbly perform on street corners and always strives to improve his beatboxing game. His abilities continue to evolve everyday and he hopes to continue being the walking, talking, and breathing human instrument that he has worked so hard to become today.
Danny Harris
Danny Harris is an internationally recognized storyteller and Creative Director of StorySocial. A graduate of Princeton and former terrorist financing analyst, Danny uses StorySocial to help businesses, cities, foundations, and non-profits more effectively collect and share their stories and build stronger online and offline communities. His work has been featured by TIME, New York Times, Wall Street Journal, NPR, NBC and The Washington Post calls him a "modern-day Stud's Terkel". A regular speaker and storyteller, he has delivered presentations around the world.
Ted Henson
Ted Henson is the co-founder of Street Sense, Washington DC's nonprofit newspaper for people experiencing homelessness. In 2003, Ted left a graduate program at the University of Missouri's School of Journalism's to move to Washington, DC, to work with the National Coalition for the Homeless to launch a "street newspaper" in the nation's capital. Street newspapers have been around since the 1980's and are written, produced, and sold largely by people experiencing homelessness. Ted partnered with journalist Laura Thompson, from the American Banker newspaper, and the duo quickly mobilized a core group of volunteer writers and people experiencing homelessness to write, produce, and sell Street Sense. The first issue was released in November 2003. By 2005, Street Sense was a 501(c)(3) nonprofit organization. Ted served on the Board of Directors until 2010 and served as chair of the Board from 2007 - 2009. He left D.C. in 2010 to complete a Master of Science at the Harvard School of Public Health. At Harvard, Ted was an Albert Schweitzer Fellow, a Leopold Schepp Scholar, and a recipient of the Foster G. McGaw Graduate Student Fellowship. Ted, his wife, and 1 year old son currently reside in Boston where he is involved in several projects related to community health, public health, and journalism.
Sherelle Hessell-Gordon
Spanning over 19 years of dedication and service within social justice movements in the United States. Sherelle Hessell-Gordon's impressive resume demonstrates her expertise in organizational development, education and training, fundraising, and public policy. She has served in numerous capacities as a leader in sexual assault coalitions – the California Coalition Against Sexual Assault, the Florida Council Against Sexual Violence, and the Colorado Coalition Against Sexual Assault. She has taught and supported over 3,000 advocates, nurses, police officers, and activists both nationally and internationally on violence against women issues, the intersectionality of race, class and gender, and grassroots organizing and fundraising. Most recently Sherelle was the CEO of RootWorks, a consulting firm specializing in supporting nonprofits in executive leadership, fundraising, cultural competency initiatives, and organizational development. Sherelle holds a Master's Degree in Human Development from Florida State University and an MBA from the University of Denver's Daniels College of Business. She has also served as a board member of several national nonprofits and foundations.
Phil Kaye
Phil Kaye is a touring spoken word poet and co-director of Project VOICE. He has traveled all over the world performing his work and teaching hands-on workshops. He has appeared on NPR, performed at Lincoln Center, and is the two-time recipient of the National College Poetry Slam award for "Pushing the Art Forward", given for outstanding innovation in the art of performance poetry – the only person to receive the award twice. Phil is a graduate of Brown University, where he was the former head coordinator of Space in Prisons for the Arts and Creative Expression (SPACE) and taught weekly poetry workshops in maximum-security prisons. His book, A Light Bulb Symphony, was released in 2011, and his work can be found regularly in CHAOS Magazine.
Nicole Lynn Lewis
Nicole Lynn Lewis currently serves as the Chief Executive Officer of Generation Hope, an organization which she founded in March 2010. After completing college as a teen mother despite tremendous obstacles, she wanted to help other teen parents earn their college degrees and achieve stable and successful futures. In just three years, Generation Hope has provided more than $40,000 in tuition support to teen mothers who are attending two and four-year colleges across the DC Metro area. Each Scholar is also matched with a mentor who is committed to seeing them through to their college graduation. A unique and thriving organization, Generation Hope is gaining national attention for its sole focus on college completion for teen parents. Nicole has emerged as a leader in the youth, higher ed, and teen pregnancy/parenting fields. She is also a nationally known author and speaker on topics such as teen pregnancy and parenting, youth development, goal achievement, and self empowerment, and has been featured in major news outlets such as The Washington Post, NBC Nightly News with Brian Williams, and the "Steve Harvey Show."
Annamaria Lusardi
Annamaria Lusardi is the Denit Trust Distinguished Scholar and Professor of Economics and Accountancy at the George Washington University School of Business. Previously, she was the Joel Z. and Susan Hyatt Professor of Economics at Dartmouth College, where she taught for twenty years. She has also taught at Princeton University, the University of Chicago Public Policy School, the University of Chicago Booth School of Business, and Columbia Business School. In 2008 she was a visiting scholar at Harvard Business School. Moreover, she is the Academic Director of the GW Global Financial Literacy Excellence Center (GFLEC). Dr. Lusardi has won numerous research awards. Among them is a research fellowship from the Irving B. Harris Graduate School of Public Policy Studies at the University of Chicago, a faculty fellowship from the John M. Olin Foundation, a junior and senior faculty fellowship from Dartmouth College, the William E. Odom Visionary Leadership Award from the Jump$tart Coalition, and the National Numeracy Network's inaugural 2012 Steen Award. She was also the recipient of the Fidelity Pyramid Prize, an award to authors of published applied research that best helps address the goal of improving lifelong financial well-being for Americans. She holds a Ph.D. in Economics from Princeton University.
Bill McShea
Dr. Bill McShea is a wildlife ecologist for the Smithsonian's Conservation Biology Institute at Front Royal, Virginia. He received his education at Bucknell University (B.S.), University of New Hampshire (M.S.), and State University of New York at Binghamton (PhD). He has worked at the Front Royal facility since 1986. He is currently co-chair of the IUCN Deer Specialist Group which is responsible for setting endangerment levels for deer species worldwide. He has edited 3 volumes on wildlife management (deer, oak forests and Asian wildlife) and a co-authored a book on deer ecology. When not in Virginia, Bill has worked in Southeast Asia, Gabon, Brazil, and China. He has over 100 publications in scientific journals, many involving wildlife in the Virginia area. Bill's current research focuses on the management of wildlife populations in forested ecosystems, including giant pandas in China, rare deer in Cambodia, large mammals along the Appalachian Trail, invasive plant/animal interactions, chestnut tree restoration, and wood turtles in Virginia.
Catalina Nieto
Catalina Nieto is the Field Director of the Detention Watch Network (DWN), a national coalition of organizations and individuals working to expose and challenge the injustices of the U.S. immigration detention and deportation system. Ever since Catalina migrated from Colombia to the United States in 2000, she has been actively engaged in the immigrant rights and Latin American solidarity movement as a community organizer, artist and popular educator. Through her work at DWN, Catalina supports local and national organizing against detention expansion and towards policies that promote the rights and dignity of all persons. Catalina graduated with an M.A. in Social Justice and Intercultural Relations from SIT Graduate Institute in Vermont and a double B.A. in Sociology and Communications, Media and Theater from Northeastern Illinois University. Before joining DWN, Catalina worked as a community organizer with the immigrant rights organization Tennessee Immigrant and Refugee Coalition (TIRRC), the Latin American solidarity organization Witness for Peace, and supported movement building as an interpreter and popular educator with the Highlander Center for Popular Education and the Wayside Center for Popular Education.

Priyanka Pardasani


Priyanka Pardasani is a junior at the George Washington University who is constantly observing (and mostly overanalyzing) her unfolding as a human being and its poetic significance. Coming from a traditionally Hindu family, she seeks to balance spirituality and with real-world focus, hoping for an ideal outcome. Her quest for personal perfection is blended with her overwhelming desire to find humor and comedy in her daily movements. She hopes that through her voyage on earth she can help others understand how beautifully powerful they are in their own right.
Postmodern Jukebox
The pop hits of today receive a vintage makeover, courtesy of viral YouTube band, Postmodern Jukebox. Led by Scott Bradlee (Sleep No More, Bioshock Infinite) and featuring charismatic chanteuse Robyn Adele Anderson, Postmodern Jukebox brings Jazz Age and Old Hollywood sensibilities to today's most popular artists by transforming their hits into swing, hot jazz, ragtime, and doo wop. Since their inception in February of 2013, they've amassed over 27 million views on YouTube, spent several weeks on the Billboard Jazz charts, and landed a featured performance on ABC's Good Morning America. As one young viewer correctly noted, "This is the only band I enjoy that my grandparents also enjoy."
Usman Riaz
Usman Riaz began playing classical piano at the age of six and taught himself to play a variety of instruments using the internet as a learning tool. A composer, multi instrumentalist, visual artist and filmmaker, Usman has been traveling all over the world sharing his artwork and music with audiences to emphasize how we can use multimedia around us to further our talents. At 21 years of age Usman Riaz is a TED Fellow and has spoken and performed at the TED Global Conferences in 2012 in Edinburgh and received a scholarship to Berklee School of Music in Boston.
Tracy Lee Stum
Tracy Lee Stum is an internationally recognized American chalk artist and street painter who specializes in spectacular, interactive 3d chalk art street paintings. A visionary and master in the chalk art world, Tracy's mind-blowing 3D images continue to 'wow', inspire and amaze viewers around the globe! In conjunction with supporting arts non-profits, Tracy's services also provide hands on workshops and demonstrations in an effort to promote street painting awareness and education globally. Tracy began street painting in 1998 and is considered by Madonnari peers, festival directors and viewers among the finest street painters today. Tracy has participated as an invited featured artist in many festivals and events in the US and internationally where her paintings have won numerous awards & accolades – she currently holds a Guinness World Record for the largest street painting by an individual, which was set in 2006. Experienced at multi-city campaigns for clients such as Cadillac, SoBe and Dos Equis, her services also offer new media applications incorporating animation and Augmented Reality (4D).
Billy Ward
Billy Ward is a Licensed Professional Counselor (LPC) and has been practicing in for the past 13 years in the New York City Suburbs of New Jersey. In addition to having a private practice, he has also been counseling students at Seton Hall Prep High School since 1998. Currently he is the director of retreats for the school and also teaches a senior course for Human Development and Theology. Billy's approach to teaching centers on the development of mind, body and spirit. His personal philosophy is LOVE and Be LOVED. Billy is a graduate from Georgetown University where he studied Psychology. He was also the quarterback of the football team for four years. He had a short stint with the Baltimore Ravens in 1999, which was a great experience and personal achievement. He continues to credit his athletic experiences with helping him to understand the mind-body connection and the ability to set a life goal with great determination and tenacity. After leaving Baltimore he continued his study of psychology at Seton Hall University where he attained his Masters Degree and Post Masters Degree. Billy is married to his soul mate and best friend Lia. They have two sons, two-year-old JD and 5 month old Casey. The family is completed by their Golden Retriever, Grover Ward.
Leana Wen
Leana Wen, M.D. is an Attending Physician and Director of Patient-Centered Care Research in the Department of Emergency Medicine at George Washington University. Inspired by her own childhood illness and then her mother's long battle with cancer, Dr. Wen is passionate about guiding patients to advocate for better care. She is the author of the best-selling book, When Doctors Don't Listen: How to Avoid Misdiagnoses and Unnecessary Tests. A noted physician, researcher, and patient advocate, Dr. Wen has served as a consultant to the World Health Organization, the Brookings Institution, and China Medical Board. She is a former Rhodes Scholar and received her training at the University of Oxford and Brigham & Women's Hospital and Massachusetts General Hospital, where she was on the faculty of Harvard Medical School. She has been featured in TIME, Newsweek, ABC, NPR, CNN, MSNBC, Fox, The New York Times, Washington Post, and the award-winning HBO documentary Reporter. She has spoken around the world on patient empowerment and healthcare reform.
Pavan Arora
Pavan is Chief Innovation Officer at Aptara, a 7000 employee company helping apply current technology in publishing and education. As an experienced industry advisor and incubator of new technology, he spearheads Aptara's innovation efforts by leading its product strategy and development initiatives. Prior to Aptara, Pavan was a digital innovation consultant to McGraw-Hill, World Bank, and the Library of Congress. His drive for involvement with cutting-edge technologies has resulted in a three year stint as a venture capitalist and six start-ups since graduating from Johns Hopkins and the London School of Economics. As a member of NextGen Angels, Pavan spends his spare time investing in technology startups and advising entrepreneurs on growth. When Pavan is not geeking out, he can be found entertaining his see-saw obsessed son at the park.
Organizer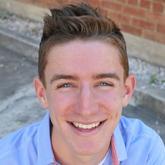 Brian Doyle
Washington, DC, United States
Team
Brian Doyle

Executive Producer

Kayla Mallery

Experience Lead

Justin Pollock

Marketing Lead

John Lindsay

Logistics Lead

Eli Rudy

Social Media/Design
---