ColumbiaSC
x
= independently organized TED event
Irmo, SC, United States
January 20th, 2014
About this event
More than a dozen high-profile speakers from across the Midlands presented at the third annual TEDxColumbiaSC on a wide range of topics. Spanning graphene to adaptive yoga, the members of this year's lineup challenged the audience and the greater community to reconsider their words, their actions and even the basis of the entire physical universe.
Confirmed Speakers
Forrest Alton
Forrest Alton has spent his entire career focused on issues impacting adolescents and young adults, and currently serves as the Chief Executive Officer of the SC Campaign to Prevent Teen Pregnancy.
Tracie Broom
Tracie Broom is a public relations professional from Columbia, S.C., with specializations in social media strategy, marketing logistics, partnership building, copywriting, editorial process management, event-based marketing, and website content development.
Dara Brown
Dara has been teaching yoga and wellness in Columbia since 1999. In May 2013, she brought the first of its kind adaptive yoga class to the Midlands for people living with disabilities. She brings together able-bodied volunteers and people living with various disabilities for one common purpose – sharing a triumph of the human spirit. The class donates its proceeds to organizations like the Muscular Dystrophy Association and the Spinal Cord Injury Association and has been recognized by ABLE SC for "furthering independent living with people with disabilities."
Tim Brown
The founder and CEO, Legacy of Hope International, Inc., Tim grew up in Columbia, SC and has spent the last 15 years traveling Southeast Asia developing an international manufacturing and trading company and setting up Legacy of Hope International otherwise referred to as LoHI. LoHI is in the business of rescuing lives, restoring hope and returning futures to children, teens and young adults who are at risk to human trafficking.
Tayloe Harding
Tayloe Harding is a passionate advocate for the impact of higher education music study on American communities and national society and is devoted to an array of organizations whose missions are consistent with this vision. As President of the College Music Society from 2005-2006, he founded the Engagement and Outreach Initiative where efforts of the music professoriate are articulated with national constituents, including other higher education disciplines/ populations, music businesses & industries, and general audiences to meet common musical and civic goals. As Dean of the University of South Carolina School of Music he brought a bold idea to fruition: to more fully prepare tomorrow's professional musicians by combining conventional music study with a systematic exploration of advocacy, entrepreneurship, and community engagement, forming the Spark: Carolina's Music Leadership Laboratory.
Terrance Henderson
Dance performance.
Vicky Saye Henderson
Improv performance.
Melanie Huggins
Melanie Huggins is the executive director of the Richland Library in Columbia, SC. A noted expert in the areas of strategic planning, collaborations, leadership development and library staffing, she is a frequent speaker and facilitator for other libraries and organizations.
Jochen Lauterbach
Professor Lauterbach is the Director of the South Carolina Center of Economic Excellence in Strategic Approaches to the Generation of Electricity ( SAGE ). This center focuses on novel materials for three key problems with coal power plant emissions: CO2 capture and utilization, mercury removal from flue gas, and analysis of coal before combustion. Research in the Center also includes other alternatives to the traditional coal power plant, such as fuel cell technology coupled with coal combustion, co-firing of biomass, etc.
Ed Madden
Ed Madden is an associate professor of English and interim director of the Women's & Gender Studies Program at USC, where he teaches Irish literature and creative writing. Author of three books of poetry, his work appears in Best New Poets 2007 and the Notre Dame Book of Irish American Poetry. In 2006 he received a Legacy Award from the Human Rights Campaign of the Carolinas for a consistent and significant record of working to improve the lives and visibility of LGBT people in the Carolinas. In 2010 he was a research fellow at the Centre for Irish Studies at the National University of Ireland in Galway.

Shaun McCoy


A writer at an early age, Shaun penciled out his first full-length novel in middle school. At age 20, Shaun was struck with CSD, which put him in a coma and hospitalized him for two weeks. Upon recovery, he traveled to Florida to live on his aunt and uncle's horse ranch in the hopes of regaining his constitution. It was there that he was introduced to ideas like discipline and cage fighting. Mostly cage fighting. Shaun has since competed in two cage-style Mixed Martial Arts competitions, and he is the proud victor of both events. In 2010, Shaun began to pursue his life- long goal of becoming a professional writer. Even Hell Has Knights is his debut novel.
Lisabeth Saunders Medlock
Beth is a life coach, consultant and writer with 17 years of experience in facilitation, training, workshops and motivational speaking. Her mission is to leave people and organizations better than when she found them. Her passion is being a change agent and challenging people to think and live differently. She is the author of the forthcoming book Finding The Light Switch in the Dark (My journey to enlightenment after blinding) which is based on Her blog, The Adventures of the BLOVI Girl, and which was recently excerpted on the Huffington Post.
Kayce Singletary
Kayce Singletary is the Community Education Director at Sexual Trauma Services of the Midlands (www.stsm.org). A graduate of the University of South Carolina-Aiken with a BA in Biology, Kayce received a Master in Social Work and a Master in Public Health from University of South Carolina-Columbia in 2012. Prior to joining STSM, Kayce taught high school science in Aiken and worked as a graduate assistant in the Sexual Health Office at USC. Kayce has a strong passion for primary prevention focusing on sexual violence and sexual health, specifically among adolescents and young adults.
Alexis Stratton
Alexis Stratton is the Prevention Education Coordinator at Sexual Trauma Services of the Midlands (www.stsm.org), a local non-profit organization that supports survivors of sexual violence and educates the community to identify and prevent sexual violence. She also serves as an adjunct professor for the Women's and Gender Studies (WGST) Program at the University of South Carolina. A graduate of USC's MFA in Creative Writing and WGST Programs, Alexis has spent years working in the Columbia community (and beyond) to raise awareness about issues of gender-based violence and to empower community members to change the world around them.
Reggie Sullivan
Reggie Sullivan received his Bachelor of Music degree in Jazz Studies from the University of South Carolina in 2006 and has since become one of the most-requested musicians in Columbia, SC. He has performed with musical legends such as Marian McPartland, Olivia Newton-John, Wycliffe Gordon, Herlin Riley, Chris Potter, Yuseef Latif, Ron McCurdy, Howard Hewitt, Randy Crawford, Joe Sample, and the Jazz Crusaders. Reggie has appeared in several local ETV broadcasts and national television series, most recently as a band member for Wynona Judd. He has also toured internationally with well-recognized jazz artists and legends. You can find him working worldwide as a freelance bassist or regionally with the Reggie Sullivan Band.
MVS Chandrashekhar
Dr. MVS Chandrashekhar is an Assistant Professor in the Department of Electrical Engineering at the University of South Carolina.
Stagbriar
Music performance.

Joseph Tollefsen


Music performance.
Organizer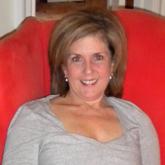 Catherine Horne
Columbia, SC, United States
Team
Katie Fox

Co-chair

John Wilkinson

Co-chair

Elyn Blackman

Speaker Selection

Rachel Onley

Special Events
---