Tucson
x
= independently organized TED event
Tucson, AZ, United States
June 15th, 2013
About this event
This is a video only event, there will be no live talks.
June 15 Schedule at Playground Tucson

12 Noon - 1:30pm Money Talks

1:45 - 3:30pm Listening To Nature

3:45 - 5:30pm World On Its Head

5:45 - 7:30pm Regeneration

TED is a nonprofit devoted to Ideas Worth Spreading. It started out (in 1984) as a conference bringing together people from three worlds: Technology, Entertainment, Design. Since then its scope has become ever broader. Along with two annual conferences -- the TED Conference on the West Coast each spring, and the TEDGlobal conference in Edinburgh UK each summer. We are very excited to bring TEDGlobal to Tucson for the first time! We will be showing the videos from the June 12th sessions of this year's TEDGlobal in Edinburgh. The event begins at 12 Noon and runs throughout the day. Food and beverages will be available for purchase.

What is TEDx?
In the spirit of ideas worth spreading, TED has created a program called TEDx. TEDx is a program of local, self-organized events that bring people together to share a TED-like experience. Our event is called TEDxTucson, where x = independently organized TED event. At our TEDxTucson event, TEDTalks video and live speakers will combine to spark deep discussion and connection in a small group. The TED Conference provides general guidance for the TEDx program, but individual TEDx events, including ours, are self-organized.
Organizer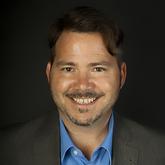 Lewis Humphreys
Tucson, AZ, United States
Organizer
Stephanie Bermudez
Tucson, AZ, United States
---