Youth@DesMoines
x
= independently organized TED event
Theme: Breaking the Mold
Des Moines, IA, United States
April 18th, 2013
Watch video from the event
Please install flash player to see this video.
About this event
TEDxYouth@DesMoines is set to return to downtown Des Moines on April 18th, 2013. This year's event builds on last year's great lineup of speakers, amazing attendees, and great community building.

Our theme this year is "breaking the mold". It is an invitation to abandon mental confines and adventure beyond boundaries that restrict. Throw out the template. We'll be moving from the mass-manufactured to the individually inspired for a fresh perspective.
Organizer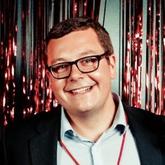 Alexander Grgurich
Des Moines, IA, United States
Organizer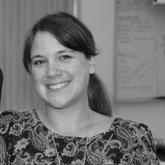 Heidi Brown
Des Moines, IA, United States
Team
Kris Hilton

Team Lead

Terri Steinmann

Team Lead

Dana Leman

Speaker Content Coach

Melissa Bird

Speaker Coach

Denis Hildreth

Speaker Coach

Petra Lange

Speaker Coach

Catie Miller

Speaker Coach
---