Palermo
x
= independently organized TED event
Palermo, Italy
July 21st, 2010
Watch video from the event
Please install flash player to see this video.
View photos from the event on Flickr
About this event
1_Beyond the boundaries
.
The event theme Cultural DNA unveils many points of view, pondering about the multipurpose strength of a city like Palermo with such a variety of potentials. TEDxPalermo explore different opinions in various fields aiming a better city and the hope to catalyze more investors in its historical scenario.


2_A think-tank in Nautoscopio.

TEDxPalermo combines the uniqueness of the public architecture Nautoscopio with its mission as a venue installed to host a diversity of speakers and a keen audience, to make this event a memorable meeting of thoughts.

3_TEDx Platform's wishes
.
All of the speakers are driven by the idea that the Cultural DNA it's not meant to be delegate and the access to knowledge comes from everyone's mission to spread good news. The TEDx platform hosted local energy + ingenious thinkers and doers.
Confirmed Speakers
Davide Corona
Researcher of Telethon Dulbecco Institute (DTI) and in 2006 of the Faculty of Medicine and Surgery at the University of Palermo for Williams Syndrome. The research is lead by Telethon, co-financed by Armenise- Harvard Foundation, HFSP, MIUR, AIRC with the support of Confagricoltura and FSW.
Vera Bonanno
Sommellier, with 10 years of experience in the wine field, she works in Palermo buying, selecting, choosing, tasting, positioning wines. She collaborated with the Producers Planeta and Guccione in Sicily. As the Italian Ambassador de La Grand Siècle for Laurent Perrier, Vera is one of the rare Sicilian women to be enrolled as Madame Chevalier du Coteaux de Champagne. Her energy, efficiency and knowledge make her a guaranteed hit for wine talent spotter and wine taster.
Bonetta Dell'Oglio
Chef of "La Dispensa dei Monsù" in Palermo a restaurant mentioned by several tourist guides and international headings. Her meeting with Nicholas Joly had a great impact on her future. She has created innovative recipes such as the Sushiliano, namely a Sicilian sushi and the Deconstructed Cassata. Her cuisine is based on local products cultivated with biodynamic methods. She strongly promotes organic farming and biodynamic grape growing.
Franco La Cecla
Anthropologist and architect who taught in Berkeley, Bologna and Milan, lectured on Cultural Anthropology at Ecole des Hautes Etudes en Sciences Sociales in Paris, as well as in Venice and Barcelona. He is an author of many essays on daily anthropology. In 2010 he won the Ocean Film Festival in San Francisco now filming a new documentary film in India.
Giovanni Lanzone
Philosopher. He is director of the Master in Business Design at Domus Academy and visiting professor at the Bilgi University of Istanbul. He is president of the The Renaissance Link association he founded with Francesco Morace in 2009 with the aims at merging ethical experience and economic value through the aesthetic. In 2010, he published together with Morace the essay Verità e Bellezza for "Nomos".
Gianni Gebbia
Saxophonist. Since the half of the 80ties he took part in the main festivals among which Banlieues Bleues, Total Music Meeting, Saalfelden, Le Mans, Northsea Jazz festival and many others. He worked with Fred Frith, Louis Sclavis, Jon Raskin, Jim O' Rourke, Roy Paci. He is author of sound-tracks for Raul Ruiz, Salvo Cuccia and Roberto Andò's films and of multimedia performances. Gebbia's production includes Outland, Cappuccini Klang. He is listed in the Encyclopaedia of Jazz, by R. Cook, The Penguin Dictionary of Jazz and The Japanese Anthology Best Saxophone Players.
Monica Centanni
Classical philologist, she is scholar of ancient theatre (drama, structures, political function of ancient Greek drama; classical drama revival of the 20th century); of late ancient civilizations and of classical tradition history in the artistic and literary culture, from ancient to contemporary. Upon these topics, she curated exhibitions and theatre events publishing many researches and monographs. She is member of the Council of INDA Foundation. She co-ordinates, with Paolo Morachiello, the activities of A – IUAV, a center of classical studies. She manages the online magazine: Engramma.it
Francesco Morace
Sociologist, journalist and author of publications on the themes of social change and consumers' trends. Founder and President of the research institute Future Concept Lab often participates in seminars all around the world. Works with many Italian companies on the excellence of Made in Italy
Paolo Emilio Carapezza
Lecturer on musicology at the University of Palermo since 1963. He was one of the promoters of the Settimane internazionali di nuova musica in Palermo (1960 – 68). His works regard the ancient Greeks, Renaissance and contemporary music, Mozart's theatre, music theory and philosophy: they are translated in the principal European languages. His edition (1997) of Greek ancient musics has been recorded on cd (1999). In 1992 he was decorated with the medal of Polish Composers Union.
Davide Enia
Actor and screenplayer of the movie "Italia-Brasile 3 a 2" (2002) and "Maggio '43" (2004). He won the Tondelli award for "SCANNA" at Riccione Award for Theatre in 2003. He is the stage director of the debut show on October 2004 at Venice Biennale. In 2003 he was awarded with the UBU for "the rise of a new storyteller interested in memory, tongue and tradition of Palermo "cunto"(typical Sicilian tale)". When he is not on tour around Italy and Europe, he lives and cooks in Palermo
Laboratorio Saccardi
A group of unpleasant and uncivilized artists whose performances aim at the enhancement of uselessness. It rises as musical band in 2001 and consists of Tothi Folisi (electric guitar), Pino Borgia (bassist), Marco Barone (drums) and Vincenzo Profeta (vocals and harmonica). Saccardi is the last name of a Swiss artist of the last century. He was a precursor of that useless art and famous for having painted the flag of Switzerland, 7 years in advance compared with the American Jasper Johns. (The flag of Switzerland is also our symbol).
Tiziano Di Cara
Architect. In 1999, together with Giuseppe Romano, he started the Studio Matita still boasting. He worked in Sydney for Designing, an architecture studio, taking part in the project for the new metropolitan station "Liverpool". In 2003 he opened the Stewens studio. In 2005, together with Romano, he planned and opened EXPA, an Architectural, Graphics and Design gallery at the former mews of (Ex Scuderie) Palazzo Cefalà Palermo; He made a parallel event for the 10th International Architecture Exhibition. On 2007 he opened PALAB, a multicultural center.
Francesco Guccione
Winemaker. The philosophy of Steiner came from his friend Nicolas Joly's advices: wine is made between heaven and earth. The family carries on the great passion for wine since more than 500 years ago. Now Francesco and Manfredi run the Guccione canteen located 35 km far from Palermo, in the municipality of Monreale, Cerasa district as a biological certified farm since 1996 and biodynamic since 2005.
Giovanni Puglisi
Rector of IULM Milano since 2001 and President of the Italian National Commission for UNESCO since 2004. He is also President of the Fondazione Banco di Sicilia, President of the University council of literary criticism and comparative literature; Vice-president and member of the Council of the National Conference of Rectors (CRUI). His areas of research are: aesthetics and philosophy, cultural and comparative studies, cultural policies, organisation and promotion of cultural heritage.
Andrea L. Carbone
1. a publisher, 2. one of the founders of a publishing house (:duepunti edizioni), 3. a publishing consultant (Allia, Peeters, Brepols), 4. a translator (Rizzoli, Bompiani, Allia, :duepunti), 5. a former drummer, 6. a should-have-been sommelier, 7. an essayist ("Filosofia della chiacchiera", Castelvecchi, Roma 2009), 8. an atypical photographer (Mostar Intercultural Festival 2002), 9. a strong reader, 10. a scholar of Comparative Sciences. He is not: 1. a meteorologist, 2. a fairly good middle-distance runner. He studied at Sorbonne (Paris-1), where he earned a PhD in philosophy.
Masiar Firouzi
Actor. Nineteen- year-old Iranian boy, at the age of 12 Masiar Firouzi took part in the company called "Shakespeare salvato dai ragazzini". From 2003 to 2007 attends Garibaldi theatre as actor and spectator. During the restructuring of the theatre, defined by the actor as his favourite drug, Masiar approaches painting. His colleagues define him as an actor who thinks too much. His personality leads him to write and direct his first feature film. Far from the common teenager fond of videogames and tv programs, Masiar created a group of young artists called CREA with the purpose of increasing the value of passion in life.
Dario Riccobono
Addiopizzo is an open, fluid, dynamic movement that acts from the bottom in order to express a "cultural revolution" against the mafia. It is made of those women, men, young boys and girls, trader and consumers who identify themselves in the motto "A whole people paying the protection money is a people without dignity". Addiopizzo is also a non-party and monothematic voluntary association, whose mission consists in fighting against racket through the "Addiopizzo Critical Consume" ("consumo critico Addiopizzo") on a broader antimafia front.
Matteo Ferrari
Photographer and surfer. In 2010, together with a friend and colleague Luca Merli, his two passions eventually match in the making of the first documentary about surfing in Italy, "Onde Nostre" entirely shot in 16mm film. Alongside from his assignments in fashion and reportage photography, he works on his own several projects, among which Automotive Monogamy, winner of the 2007 ARTE Prize.
O.I.D. Orchestra In-stabile Dis/accordo
Ensemble of 15 elements (variable), germinating spontaneously within the MiKalsa Bar in Palermi The Orchestra stems from the expressive urgency of a new generation of improvisers, not necessarily falling under any label. The improvised, multimedia conductors are the members of the orchestra, with an unconventional approach. Its performances are inspired by contemporary methods of collective improvisation, introducing the audience to the most innovative stances of the Sicilian musical scene, too often identified with traditional and folk stereotypes. This isn't just a way of playing – this is a way of thinking and relating to others. This is movement.

Luisa Brunori


Full Professor in Group Psychodynamics of the Faculty of Education, member of the Department of Psychology, University of Bologna. Luisa Brunori is member of the Scientific Committee of the Comitato Nazionale permanente per il Microcredito (Permanent National Committee of Microcredit), a Public Body, part of the Presidency of Ministry Council in Italy. She is the Director at the University of Bologna of a Master Course to train "microcredit practitioners". Prof. Luisa Brunori, in the field of microcredit
Sabino Civilleri
Actor. In 1995, he moved to London RSC. Attracted by the new cultural turmoil in 1996 he was back to Palermo, in the middle of a "renaissance" built by former Mayor Leoluca Orlando. The venue Zisa became the hotspot for art and theatre linked with artists from all over. He developed his knowledge of the masters of underground theater: E.Barba, Ludwig Flashen, Grotowsky, M. Martone, F. Scaldati, M. Perriera, Mejerhold, Peter Brook, Kantor, Leo De Berardinis. The first meeting with Emma Dante made possible the SudCostaOccidentale Company also withManuela Sicco, Gaetano Bruno and Italia Carroccio. The show: "mPalermu" won the Ubu 2001; Carnezzeria Ubu Prize winner 2002. The show "The monkey" from "The two zittelle" by Tommaso Landolfi, was awarded by the Critics with the prize "best actor for the year" in the Salzburg Festival in Austria. He works in the project space "La Vicaria", directed by Emma Dante, headquarters of the Company SudCostaOccidentale, set in 2009 with John Filippi, Enya Idda, Manuela Sicco, Clare Bakti Casorati, David Livornese the "Uddu Cultural Association".
Organizer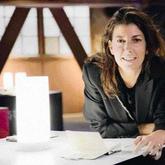 Raffaella Guidobono
Istanbul, Turkey
Team
Gabriella Currao

PA, Graphic Designer, Photographer

Sabrina Theumann Diaz

Promotion and Event Assistant

Margherita Bruno

Subtitle Editor

Marina Sajeva

Production Assistant

Veronica Femminino

Production runner

Davide Vallone

Camera Operator | Editor

C.Baio L.Cannistraro A.ConsalesT.Coccari L.PrestifilippoA.RicottaM.TumminelloO.Coppola

Editors
---