Suji
x
= independently organized TED event
Theme: 間, something between something
Yongin, South Korea
July 26th, 2013
About this event
This event is going to have a theme of '間', which means something between something. '間' means not only the relations between people, but also those of everything having something related. The speakers will be speaking various kinds of relations.
Confirmed Speakers
Heejeong Bang
A columnist on relationship, expecially about love.

Wooyeong Jeon


A social psychologist. The professor of Chungnam university, department of psychology.

Daehwan Jang


A director of bureau of education of FREEMED, the volunteer group on medical services.
Greg Priester
An English teacher/singer.
Organizer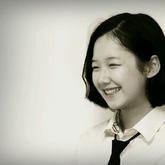 Hyunkyung Lee

Organizer
Janghee Kim
Yong In, South Korea
Team
Yoojeong Jung

Speaker Team / Marketing

Jinyong Kim

Operation Team / Webmaster

Minchul Choi

Operation Team

Ryoona Hong

Operation Team

Taeyoung Cha

Operation Team / Finance

Hayoung Kim

Operation Team
---