Youth@PamvotisLive
x
= independently organized TED event
Theme: Think Again
Ioannina, Greece
June 12th, 2013
About this event
~HELLENIC (Ελληνικά)~

Το TEDxYouth@Pamvotis διοργανώνει το πρώτο TEDxYouth@PamvotisLive αναμεταδίδωντας το TEDGlobal 2013 που θα λάβει μέρος στο Εδιμβούργο.

"Είμαστε στη μέση μιας παγκόσμιας ανακατανομής. Η τεχνολογία εισβάλλει στη βιολογία και την κοινωνία. Η δύναμη και η εξουσία αναδιανέμονται. Τα σύνορα αλλάζουν - ή εξαφανίζονται. Ελπίδες και ανησυχίες συγκρούονται. Ένας νέος κόσμος αναδύεται στη διασταύρωση των μια φορά διαχωρισμένων πραγματικοτήτων, και ό, τι νομίζουμε πως ξέρουμε μπορεί απλά να είναι λάθος. Το TEDGlobal 2013 θα φέρει σε επαφή όσους μας προκαλούν να σταματήσουμε για λίγο και να Σκεφτούμε Ξανά (Think Again)."

~ENGLISH (Αγγλικά)~

TEDxYouth@Pamvotis organizes the first TEDxYouth@PamvotisLive event broadcasting the TEDGlobal 2013 which will take place in Edinburgh.

"We are in the midst of a global remix. Technology intrudes into biology and society. Power and authority are redistributed. Boundaries shift -- or disappear. Hopes and anxieties collide. A new world is emerging at the intersection of once-separated realities, and everything we think we know might just be wrong. TEDGlobal 2013 will bring together those who challenge us to pause for an instant and Think Again."
Confirmed Speakers
John Kenny
Musician John Kenny is the first person in hundreds of years to play the carnyx, an ancient bronze Celtic horn.
Michael Sandel
Michael Sandel teaches political philosophy at Harvard, exploring some of the most hotly contested moral and political issues of our time.
Steve Howard
Steve Howard leads the sustainability effort at Ikea, helping the low-price-furniture giant to bring sustainable products to millions of people.
Jose Miguel Sokoloff
Ad exec Jose Miguel Sokoloff, an anti-guerrilla creative, is leading a multi-year marketing campaign to help lead Colombian guerrillas back home.
Manal Al-Sharif
Manal al-Sharif, a women's rights activist, advocates for women's right to drive, male guardianship annulment, and family protection in Saudi Arabia.
Annette Heuser
Annette Heuser, a Rating agency reformer, proposes critical reforms to loosen the iron grip of rating agencies on national credit scores.
Toby Eccles
Toby Eccles, a social investment visionary, has created a radical financial instrument that helps private investors contribute to solving thorny public problems.
Didier Sornette
Didier Sornette, a risk economist, studies whether it is possible to anticipate big changes or predict crises in complex systems.
Apollo Robbins
Apollo Robbins, a gentleman thief, will take the watch off your wrist and the phone from your pocket, then hand them back to you and (maybe) show you how he did it.
Nassim Assefi
Physician-novelist and activist writer Nassim Assefi confronts health and human rights challenges around the globe.
Gabriella Gomez-Mont
TED Senior Fellow Gabriella Gomez-Mont directs "Laboratorio para la Ciudad", Mexico City´s new creative think tank and experimental space.
Juan Pardinas
Juan Pardinas works to increase prosperity in Mexico and Latin America by challenging conventional wisdom along with investors' preconceptions.
Trita Parsi
Trita Parsi, a political scientist, delves into Middle Eastern history and politics, uncovering fresh perspectives on Iranian, Israeli, and U.S. relations -- and discovers potential solutions to brewing conflicts.
Tania Bruguera
With provocative actions that erase the lines between performance and politics, Tania Bruguera transforms passive audiences into engaged citizens.
Dina El Wedidi
Singled out for the originality of her voice and style, Egyptian singer Dina El Wedidi has made her mark on her country's music scene in just a few years.
Lesley Hazleton
Writer Lesley Hazleton is the author of The First Muslim, a new look at the life of Muhammad.
May El-Khalil
The Beirut Marathon is the largest running event in the Middle East. May El-Khalil founded it as an instrument of peace.
Teddy Cruz
Architect and urbanist, Teddy Cruz looks for clues to the "city of the future" in the emerging urban areas of today.
Renata Salecl
Sociologist and philosopher Renata Salecl scrutinizes our individual and societal neuroses, and offers a way out of our current paralysis.
Eric X. Li
A rising public intellectual, Eric X Li argues that the universality claim of Western democratic systems is going to be "morally challenged" by China.
Shereen El Feki
Shereen El Feki works and writes on sexuality and social change in the Arab world.
Lissie
Lissie writes finely etched songs and sings them with a big old rebellious voice.
Benjamin Barber
Benjamin Barber believes that the future of the world may lie with the politicians who implement practical change every day: mayors.
Adrian Hong
Adrian Hong works to promote innovation and empower citizens with technology, smart government and an entrepreneurial approach to problems.
Erik Hersman
Erik Hersman nurtures the creativity springing from the African tech community, and helps spread its innovations throughout the world.
Dambisa Moyo
Dambisa Moyo is an international economist who analyzes the macroeconomy and global affairs.
Charles Robertson
In "The Fastest Billion," Charles Robertson re-examines the narrative of economic growth in African nations.
Toby Shapshak
The publisher and editor of Stuff magazine, Toby Shapshak is a South African writer focusing on innovation -- and the role it plays in Africa.
Just a Band
Just a Band, the artists behind Kenya's first viral video, burst out of obscurity with their exuberant fusion of African funk and electronica.
Mustafa Abushagur
Following the fall of Gaddafi, Mustafa Abushagur served as Libya's first Deputy Prime Minister and briefly as the Prime Minister-Elect.

Joseph Kim


Joseph Kim escaped alone from North Korea at the age of 16, first to China and then to the United States.
Chrystia Freeland
In "Plutocrats," Chrystia Freeland, a Plutocracy chronicler, explores the growing gap between the working poor and the increasingly disconnected mega-rich.
Charmian Gooch
Global Witness co-founder Charmian Gooch exposes how a global architecture of corruption is weaved into the extraction and exploitation of natural resources.
Michael Porter
Michael E. Porter wrote the books on modern competitive strategy for business. Now he is thinking deeply about the intersection between society and corporate interests.
RuthAnne
RuthAnne is a stunning vocalist, has written songs for many stars, and she's now preparing her debut album.
Salvatore Laconesi
An artist, hacker and interaction designer, Salvatore Iaconesi embarked on a bold open-source project last fall. Subject: his own brain cancer
Br. David Steindl-Rast
Brother David Steindl-Rast, a Benedictine monk, meditates and writes on "the gentle power" of gratefulness.
Additional Links
TEDTalks shown
Organizer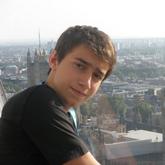 Pavlos Sepetas
Ioannina, Greece
Organizer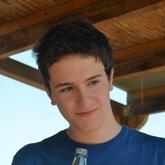 Odysseas Varvounis
Ioannina, Greece
Team
Christos Souris

Promotion Team & Social Media

Sofia Kyriaki

Promotion Team

Anta Limperatou

Promotion Team

Theodora Mastiki

Promotion Team

Nikolas Vadivoulis

Mass Media Executive

Antonis Klaroudas

Design Executive
---