TucsonSalon
x
= independently organized TED event
Tucson, AZ, United States
April 18th, 2013
About this event
Confirmed Speakers
Bret Primack
Bret Primack's Jazz Video Guy You Tube channel has 1100 videos and 21 million views. The Writer/Video Journalist has been at the forefront of new media since he helped create the website, Jazz Central Station, and the first Jazz blog, Bird Lives. Bret's fascination with media began at five in the Peanut Gallery of the Howdy Doody Show when he realized that the program he had been watching at home wasn't real. When he became a filmmaker, he learned to manipulate imagery and create reality. Although he's not a conspiracy theorist, he remains a skeptic, always decoding.

Dan Buckley


Documentary makers are often entrusted with information that could be key to others in our communities. Since starting the Cine Plaza at the Fox series, veteran Tucson film maker Daniel Buckley has worked toward creating mechanisms to share all of what has been learned in his film projects – not just what makes the final cut. In creating the fifth installment of that series, his new film, things happened that gave him a new perspective on documentary making and community service. He began to see what he was doing as a new way of building and strengthening communities; the film making process as an agent of change.

Dan Kruse


The host of Arizona Public Media's popular "All Things Considered," Dan Kruse will discuss the power of musical memories in our lives, our relationships and our culture. His comments grow from his lifelong obsession with rhythmic matter, his experience studying music in West Africa in 2004, as well as five terms teaching a U of A undergraduate course in Rock and Popular Music in America. Dan's talk will reflect upon the "rhythmic key" that almost all people carry with them, as well as the writings of musicologists, musical theorists and anthropologists who have shaped his musical journey.
Organizer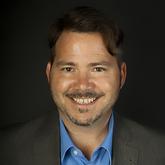 Lewis Humphreys
Tucson, AZ, United States
Organizer
janelle curry
Tucson, AZ, United States
---