Dunkerque
x
= independently organized TED event
Dunkerque, France
November 23rd, 2013
Watch video from the event
Please install flash player to see this video.
View photos from the event on Flickr
About this event
TEDxDunkerque is about bringing innovation and a passion for change to Dunkerque. The city is known for its industry and the story of its changemakers is not known at all. We hope that by sharing their "hidden stories" and by bringing positive energy from outside the region, people from Dunkerque will be triggered to question themselves and the city they live in and be inspired to take actions that will make the city an attractive and thriving place.
Confirmed Speakers
Eric Koloko




Celestin De Wergifosse




Virginie Bourdin




Pascal Rohart




Jordi Quoidbach




Olivier Lajous




Guilhem Chéron




Cédric Ringenbach




Erard De Hemricourt




Patrice Loones




Pierre Langlet



Organizer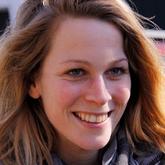 Steffi De Jong
Dunkerque, France
Organizer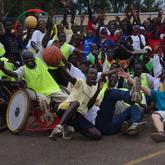 Pierre Bataille
Dunkerque, France
---