Edmonton
x
= independently organized TED event
Theme: The Future of ...
Edmonton, AB, Canada
June 15th, 2013
View photos from the event on Flickr
About this event
"It is not in the stars to hold our destiny but in ourselves" -- William Shakespeare
The future is often thought of as some distant concept impossible to predict or control. However in reality, the future is now. It is something shaped by the ideas, attitudes and decisions we make. These actions collectively impact our society and dictate our future. This year's TEDxEdmonton event will challenge our speakers and audience to go beyond their comfort zones, exploring new ideas and questioning existing paradisms from a variety of disciplines. Our hope is that this year's TEDxEdmonton will inspire you to take action, and encourage you to help us build Edmonton's future, together.
Confirmed Speakers
James Talbot


In his role as CMOH, Dr. James Talbot acts on behalf of the Minister of Health to monitor the health of Albertans and to make recommendations to the Minister and Alberta Health Services on measures to protect and promote the health of the public and to prevent disease and injury. Dr. Talbot has a B.Sc. degree, PhD in biochemistry and an M.D. from the University of Toronto. He is a Royal College of Physicians and Surgeons specialist in medical microbiology, for which he received additional training at the University of California in San Diego. Dr. Talbot has most recently served as Medical Director for the Alberta Real-Time Surveillance Syndromic Surveillance Net, a surveillance system he helped create to monitor and act on emerging infections and injuries. He is also an Associate Professor in the School of Public Health and the Faculty of Medicine at the University of Alberta.

Todd Hirsch


In May 2007, Todd became Senior Economist at ATB Financial. As the bank's top economic expert, he tracks and analyzes developments in Alberta's and North America's economy. He holds a BA Honours in Economics from the University of Alberta and an MA in Economics from the University of Calgary. For more than 20 years he's worked as an economist at several different companies including Canadian Pacific Railway, the Canada West Foundation, and the Bank of Canada. For almost a decade, Todd taught economics at the University of Calgary. In February 2012, Todd released his first book titled, The Boiling Frog Dilemma: Saving Canada from Economic Decline.

Josh Tetrick


Josh Tetrick is the CEO of Hampton Creek, a food technology company selected by Bill Gates as one of three companies shaping the future of food. He has led a United Nations business initiative in Kenya, worked for both former President Clinton and the president of Liberia, Ellen Johnson-Sirleaf, and taught street children as a Fulbright Scholar in Nigeria and South Africa. Josh is a graduate of Cornell University and the University of Michigan Law School.

Fred Penner


A gentle giant with kind eyes and an undeniable ability to make you feel good about yourself, this musical master brings 25 years of commitment, consistency and depth to a career that so skillfully blends the many genres of performing and communication, Billboard Magazine dubbed him "Mr. Multi-Media." More than the music, the two-time Juno winner and eight-time nominee's body of work is about energy and emotional connection. The guy who crawled magically out of that hollow log for 12 seasons and nearly 900 episodes in the hit CBC TV show Fred Penner's Place receives fan mail to this day from some of the 55 million American viewers where the show ran for four years on the U.S.'s

Kerry Powell


Director of Digital Products, Edmonton Journal After a dozen reporting and editing jobs in as many years in the Edmonton Journal newsroom, Kerry is now Director of Digital Products, where her focus is on development of new digital revenue sources to support good journalism. In the treacherous and evolving landscape of the news industry, she sees herself as an intermediary; someone who understands and respects traditional production methods and as well as the new ones, and can help ease, encourage and speed up the transition. Kerry will be speaking on the topic of "The Future of News" at TEDxEdmonton 2013.

Patrick LaForge


President/COO, Edmonton Oilers Patrick LaForge delivers innovative firsts in a sport rich with tradition. Under his leadership, the Edmonton Oilers staged the NHL's first regular season outdoor game, sold out almost 300 consecutive games, founded the Oilers Community Foundation and introduced the first lottery for a NHL team. This season after the NHL lock-out ended, the Oilers played shinny in Hawrelak Park, a return to the origins of the game. These days, Patrick's responsibilities are shifting dramatically to include leadership of day to day operations of Edmonton's new downtown arena, which is slated to open its doors to the world in 2016. Prior to joining the Oilers, Patrick worked as Vice President International Marketing, Molson Breweries of Canada, President and CEO, Alpine Canada and was a member of the Executive Board of the Canadian Olympic Committee. He graduated from the Northern Alberta Institute of Technology and the University of Michigan Executive Management Program. Patrick will be speaking on the topic of "The Future of Sport" at TEDxEdmonton 2013.

Good Women Dance Collective


Contemporary Dance Innovators Good Women Dance Collective is a creation-based company that is committed to helping create a vibrant and sustainable contemporary dance community in Edmonton. The group's artistic focus is on creating and producing innovative new works with integrity and conviction. Good Women also dedicates part of its season toward offering performance, education and professional development opportunities to artists working in Edmonton, and is passionate about making contemporary dance more accessible to the general public. Current artistic members include Ainsley Hillyard, Alison Kause, Alida Nyquist-Schultz and Kate Stashko. The Good Women Dance Collective will be speaking and performing on the topic of "The Future of Dance" at TEDxEdmonton 2013.

Kyle Hermenean


Founder of Machina Corp. Kyle Hermenean is the co-founder of Machina Corp., a company that manufactures 3D Printers with the goal of bringing desktop 3D printing and rapid prototyping to an affordable price. He has a background in software development, having worked for companies such as Nortel and AT&T before moving over to the consumer products business. He splits his time between Edmonton and Calgary growing the public's awareness of the 2nd industrial revolution found in 3D printing technologies. Kyle will be speaking on "The Future of Manufacturing" at TEDxEdmonton 2013.

Rajan Ahluwalia


President, GREYS Recycling Rajan Ahluwalia has been in the recycling business since 1989. He is from Mumbai (Bombay) India. His father served in Indian Railways, and his mother was a stay-at-home mother. He holds a B.Sc. degree from Bombay University in India. From his school days he has associated himself with recycling, where he would be frequently seen recycling his own (and willing classmates') textbooks. Even the writing books, he would remove the un-used pages and take it to the local Binder, who would make a brand new note book for the next year. This was the basis of recycling for him. It was when he attended university that he learned more of nature; and nature's natural way of recycling. This study greatly increased his passion for recycling. He was always heard saying "follow or be in tune with Nature, and Nature would take care of itself."

Sarthak Sinha


Leader of Tomorrow Sarthak Sinha is a grade 11 student at Henry Wisewood High School in Calgary, Alberta. Since grade 9, Sinha has worked in the field of skin regeneration in attempts to translate stem cell based therapies to clinics world wide. He has presented his findings around the world and has been recognized with a silver medal and a third place award at national and international science competitions respectively. He has also had the honor of contributing to the scientific community with a total of five publications at international conferences including a neuroscience research prize by the American Academy of Neurology. Apart from his research and Full International Baccalaureate program at school, Sinha serves as the national ambassador for the Multiple Sclerosis Society of Canada. He has been recognized as a "Under 25: Ones To Watch" by Maclean Magazine, shortlisted for "Top 20 Under 20 in Canada" by Youth in Motion and a "Top 25 Canadian Immigrants" by the RBC Immigrant Award. He has also been featured in the Globe and Mail and recently authored an article titled: 'Recipe for high-school success'. Sarthak will be speaking on the topic of "The Future of Education" at TEDxEdmonton 2013.
Lara Jacobs
Balance Goddess, Cirque de Soleil's Amaluna Lara Jacobs was born into an artistic family. At the tender age of six she began performing and touring as a trapeze artist with her parents' theatre, Rigolo Nouveau Cirque. When she was just 16 Lara ventured to New York City and enrolled at the prestigious Alvin Ailey Dance Centre. She later took her love of dance to Istanbul where she trained in dervish dance, a traditional Islamic dance also known as Sufi whirling which consists of spinning one's body in repetitive circles. With this new talent, she began performing a solo fire burning skirt routine for Rigolo Nouveau Cirque, numerous galas worldwide, as well as, the famous German circus, Circus Roncalli. In 2010 Lara was asked to audition for the role of Balance Goddess in Amaluna. The unique act has the Balance Goddess creating a world in equilibrium with a mobile made of thirteen palm leaf ribs. The routine is carried out to a spare soundtrack emphasized only by the sound of her breathing. Her movements are slow, deliberate and almost meditative as she concentrates all her attention on building this structure, reminding us of the fragile nature of harmony. The famous balancing performance was created and originated by her Father, who continues to perform the act around the world. When she is not performing, Lara designs and creates extravagant one of a kind feather headpieces, with the proceeds going to support her non for profit organization which teaches women in the Congo how to sew and design.
Mark Pawsey
Artistic Director, Cirque de Soleil's Amaluna Mark trained at the Royal Academy of Dramatic Art in London winning the Liverpool Playhouse Award and an honors diploma in Stage Management. He spent 15 years in London's West End working on shows such as "Steel Magnolias", "Taboo – The Boy George Musical" and original productions of "The Woman in Black" and "Phantom of the Opera." Some of the most notable artists Mark has worked with include Hugh Jackman, Julie Andrews, Bob Hope, Judi Dench, Carol Channing and Chita Rivera. Mark also helped to stage manage the Opening and Closing Ceremonies of the Commonwealth Games in Manchester and "Hey Mr Producer!" a musical celebration of the work of Sir Cameron Mackintosh, performed especially for Her Majesty Queen Elizabeth. In 1996 after he attendeed Cirque de Soleil's production of Satimbanco at the Royal Alberta Hall in London, Mark knew he wanted to run away with the circus. In 1998 he joined the European and then North American tours of Alegria and Quidam before venturing to Las Vegas for five years to work on the resident show Zumanity and then with ZED at Tokyo Disney in Japan. Currently as the Artistic Director of Amaluna, Mark is responsible for maintaining the quality and integrity of the show as it tours North America, as well as managing all the artists and the artistic team on tour. Amaluna is his fifth Cirque de Soleil production.
Todd Babiak
Best-selling author, writer and entrepreneurial storyteller Todd Babiak is co-founder of Story Engine, a company that uses story-based strategies to make organizations, governments and leaders better: more focused, more cohesive, more influential, more human. He has published four award-winning novels, three of them bestsellers: Choke Hold, The Garneau Block, The Book of Stanley and Toby: A Man. His fifth novel, Come Barbarians, will be published in September, 2013 by HarperCollins. He writes for film and television and he's on several volunteer boards, including Startup Edmonton and the Alliance Française. See www.storyengine.com
Organizer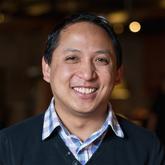 Ken Bautista
Edmonton, Alberta, Canada
Organizer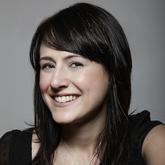 Tiffany Linke-Boyko
Edmonton, Alberta, Canada
Team
Dan Jacob

Organizing Committee

Marc Carnes

Organizing Committee

Sam Jenkins

Organizing Committee

Alana Williams

Organizing Committee

Cary Williams

Organizing Committee

Libby Padilla

Organizing Committee

Cam Linke

Organizing Committee
---