Kurilpa
x
= independently organized TED event
Theme: The new Australian dream.
South Brisbane, QLD, Australia
February 1st, 2014
View photos from the event on Flickr
About this event
TEDxKurilpa - The New Australian Dream - will deliver content that draws from the intellectual power of Creative, Medical, Education, Engineering, Technology and other fields of study to stimulate conversation that is catalyst for policy and social change in the lead-up to, during and following the inaugural event.

Dream. Create. Change.


Organizer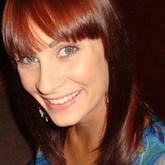 Jillian Kenny
Brisbane / Qld/ Australia, Australia
Team
Marijke Frantzen

Delegate Engagement Lead

Kay Drabsch

Corporate Engagement and Business Lead

Erin Sadlier

Project Manager and Schools Competitons Manager

Karyn Gonano

Speaker Coach

Kylie Davis

Speaker Manager

Felicity Briody

Spokesperson

Emma Wilkinson

Digital Manager

Corinne Buzianczuk

Event Manager

Simone Fletcher

Event Manager
---