GranVía
x
= independently organized TED event
Theme: TEDGlobal 2013
Madrid, Spain
June 12th, 2013
Watch video from the event
Please install flash player to see this video.
View photos from the event on Flickr
About this event
Simulcast TEDxLive TEDGlobal 2013

+ 2 TEDxGranVia's exclusive live TEDxTalks
Confirmed Speakers
Iván Pastor Sanz
Iván está cursando su doctorado en la Universidad de Valladolid, preparando su tesis doctoral sobre metodologías "test stress" y riesgo soberano. Considera que el mundo académico puede ser más constructivo y útil si todos colaborásemos. Su proyecto actual, Asorating, es un modo de contribuir a la disciplina de mercado incrementando la conexión entre la Universidad y la economía real.
Iñaki Bartolomé
Iñaki trabajó durante años en varias de las principales consultoras informáticas del norte de España. Finalmente, decidió lanzarse a la aventura de emprender en Ideable Solutions con varios de sus ex-compañeros con un objetivo claro: mejorar la calidad de vida de las personas a través de la tecnología. Ahora mismo está volcado con sus compañeros en la asistencia a mayores y para ello han creado una plataforma, Eldersarea para el cuidado de personas mayores mediante las nuevas tecnologías.
Organizer
Javier Villarrubia
Madrid, Spain
Organizer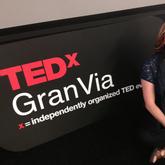 Carmen Martín Tejeda
Madrid, Spain
---