KLChange
x
= independently organized TED event
Kuala Lumpur, Malaysia
April 4th, 2013
About this event
Confirmed Speakers
Raj Ridwan Singh
As a social entrepreneur & teacher, Raj Ridwan Singh has passionately worked towards the progress of the socio-economic status of youths by empowering them with capacity- building, life skills, leadership and employment skills that positively affect the development of the community and nation on a macro-level. Raj Ridvan Singh serves as the International Director & Co-Founder of SOLS 24/7.
Alex Au Yong
Alex Au-Yong is an avid ultra marathon runner and uses his gift to raise awareness and give back to the community. He launched a community campaign called The XtraMile Day in 2011 to encourage community development. The campaign raised RM111,000 in donations for the StART Society for underprivileged children. In July 2013, he plans to run another 100km alongside two other ultramarathoners to raise a targeted RM300,000 for the Dignity for Children Foundation, which serves to empower underprivileged children with quality education and care in a secure environment while meeting their fundamental needs.

Peter Nicoll


Peter, a former employee in the Police Service and a Harvard Business School graduate, is a recognized global specialist in Cash Management Security, Business Continuity Planning, Security Management/Design, Risk/Disaster Prevention & Recovery Management, and Maritime Security. Recently, Peter founded Reach Out Malaysia, a Community Action Group based in Kuala Lumpur delivering operational and awareness campaigns and strategies to address the symptoms of both urban and rural poverty through street food programmes, educational programmes for underprivileged children, Emergency Response Teams, and awareness programmes related to the reduction of discrimination, violence, and abuse of woman, and children.
Venue and Details
The Star Auditorium
​ Jalan 16/11
Petaling Jaya
Kuala Lumpur, 46350
Malaysia

Event Type (what is this?) TEDxChange Simulcast (TEDxLive)
This event occurred in the past.
See more TEDxKLChange events »
Organizer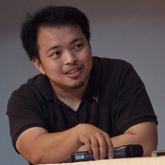 Daniel Cerventus
Kuala Lumpur, Malaysia
Team
Jason Ng

Co-curator

Chloe Yap

General Manager
---