TelfairStreet
x
= independently organized TED event
Theme: MATTER
Augusta, GA, United States
January 31st, 2014
Watch video from the event
Please install flash player to see this video.
View photos from the event on Flickr
About this event
"Concerning matter, we have been all wrong. What we have called matter is energy, whose vibration has been so lowered as to be perceptible to the senses. There is no matter." Albert Eistein. We had 15 speakers and creative talent share an "idea worth spreading" about what matters to them, why they matter in life and what is matter.
Organizer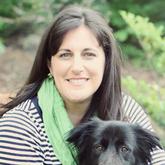 Grace Belangia
Augusta, GA, United States
Team
Eric Parker

Co-organizer
---