YauzaRiver
x
= independently organized TED event
Theme: To teach and to be taught in a new way
Moscow, Russian Federation
March 23rd, 2013
Watch video from the event
Please install flash player to see this video.
View photos from the event on Flickr
About this event
During this conference we expect to listen to Russian teachers who use in their work innovational technologies and methods of learning. Why do we need to do to protect the eyes of our children who often use modern gadgets at school and at home? Why paper dictionaries are better teachers than electronic ones? What problems do young professors and researches face in Russian universities? We will try to answer these and many other questions.
Confirmed Speakers
Andrey Ritnik




Alla Shestina




Dmitriy Yurchenko




Ekaterina Smirnova




Natalia Alekseeva




Uliana Alekseeva




Oleg Kulagin



Organizer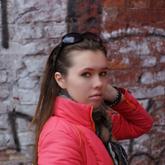 Tatiana Sobol
Moscow, Russian Federation
Team
Vlad Bogomolov

Technical director
---