Todai
x
= independently organized TED event
Theme: Composing Our World
Tokyo, Japan
June 16th, 2013
Watch video from the event
Please install flash player to see this video.
View photos from the event on Flickr
About this event
We at TEDxTodai believe in the power of "ideas worth spreading." As the first TEDxUniversity event in Japan, our vision was to create the foundation for a collegiate TEDx environment in our nation. Now, with many other institutions joining our side and sharing our dream, we wish to serve as a platform to amplify the voices of our student and alumni community. We are enraptured by the innovative TEDx manifesto, and want nothing more than to contribute to the ever-progressive globalization of innovation. We believe in the power of our students to make a real change in the world.

The 2013 TEDxTodai theme is "Composing Our World." Unique approaches to problems are instrumental in bringing about innovative solutions. By thinking of and sharing the ways in which we compose our respective frames of the world, we hope to cultivate and nurture the seeds of new discoveries across all areas of study.

TEDxTodaiは"ideas worth spreading"の力を信じています。昨年、私たちは日本最初のTEDxUniversityとして国内の大学におけるTEDxムーブメントの先陣を切り、その基礎をつくって参りました。その中で、私たちとひとつの夢を共有する多くの方々からご協力を頂くことができました。私たちは、学生には世界に変化を起こす力があると信じています。これからTEDxTodaiは大学というコミュニティからアイデアを発信し、発展させていくプラットフォームとして、さらに成長していこうと考えています。また、私たちはTEDxの掲げるコンセプトに強く共感し、未曾有の勢いでグローバル化しているイノベーションの流れに貢献したいと考えています。

TEDxTodai 2013のテーマは"Composing Our World"。問題に対するユニークなアプローチは、革新的な解を生み出すためのひとつの有効な手段となります。私たちそれぞれが構成している視点について共に考え、共有することで、あらゆる人々の心にブレイクスルーの種が撒かれ、育っていくことを願っています。
Organizer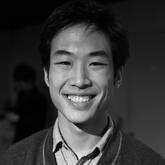 Seigi Karasaki
Tokyo, Japan
Team
Kazumasa Kaneko

Speaker Team

Taichi Sato

Exhibition

Kai Tamura

Reception

Kyoichi Jinno

Sponsor

Kazuaki Yamaguchi

Strategist

Tomomi Amakawa

Operations

Kota Nagahama

Participant curation

Yuzu Saijo

Student speaker team

Sho Hoshino

Exhibition

Shota Yamaguchi

Social Media and P.R.
---