IEUniversityMadridLive
x
= independently organized TED event
Madrid, Spain
February 27th, 2013
About this event
Having a TED-like experience; Watching interesting talks live from Long Beach; Giving other the opportunity to share this experience with us; Connecting with people of our University as well as with people from elsewhere; Sharing interesting ideas with these people; Broaden our perspectives and views about topics; Learning new things; Having fun and laugh together; Talking about our up-coming TEDx conference in July; Helping people to understand what is TED and TEDx; ENJOYING AND CHALLENGING OUR MINDS

On Wednesday, 27th February, we will watch Session 4: Disrupt! hosted by Chris Anderson (17.30h to 19.15h CET) and Session 5: Dream! (20.00h to 21.15h CET) also hosted by Chris Anderson. For more details, please visit: http://conferences.ted.com/TED2013/program/guide.php#Wednesday,February27,2013

The 45 minutes break we can use to talk, network, share.
Organizer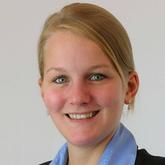 Uta Wanninger
Madrid, Spain
Team
Janice Quiñones

Volunteer Organization

Sankar Gupta

Volunteer Organization

Adriana Boza

Volunteer Organization

Alison Robart

Volunteer Organization

Bryan Mehrad

Volunteer Organization

Fernando Espinoza

Volunteer Organization

Saswati Saha Mitra

Volunteer Organization

Larissa Murillo

Volunteer Organization

Pia Montemayor

Volunteer Organization

Carlos Jaramillo

Volunteer Organization

Hanzada Abou Youssef

Volunteer Organization

Carolina Ortiz

Volunteer Organization

Moru Li

Volunteer Organization

Vanessa Esquivel

Volunteer Organization

Ranya Maamer

Volunteer Organization

Vanessa Vallejo

Volunteer Organization

Mario Gonzalez

Volunteer Organization

Gabriel Rodríguez

Volunteer Organization

Silvia Müller

Volunteer Organization
---