Middlebury
x
= independently organized TED event
Middlebury, United States
October 1st, 2010
Watch video from the event
Please install flash player to see this video.
View photos from the event on Flickr
About this event
The TEDxMiddlebury "How We Started: From Idea to Impact" creativity and innovation conference was a time to explore new ideas, get inspired by professionals in a wide variety of fields, and gain exposure to speakers' journeys and innovations. Fifteen fantastic speakers from across the country spoke about how they got to where they are in their careers, telling funny, surprising, sad, touching, and shocking stories.

Organizer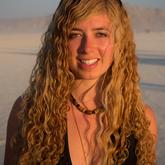 Cloe Shasha
New York, NY, United States
---