CLE
x
= independently organized TED event
Cleveland, OH, United States
April 15th, 2011
Watch video from the event
Please install flash player to see this video.
View photos from the event on Flickr
About this event
TEDxCLE 2011 will be held on Friday, April 15th, 2011, we welcome you to join us and experience great positive thinking from some of Cleveland's best & brightest. Visit TEDxCLE.com/talks/2011 for more details.
Organizer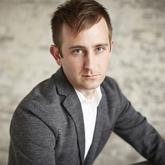 Eric Kogelschatz
Cleveland, OH, United States
Team
Hallie Bram

Co-Curator
---