Utica
x
= independently organized TED event
Theme: Dream. Develop. Deliver.
Utica, NY, United States
October 23rd, 2013
Watch video from the event
Please install flash player to see this video.
View photos from the event on Flickr
About this event
TEDxUtica is an event that is designed to bring together a diverse group of our community's thinkers, leaders, and change-makers to share ideas, collaborate, and be inspired to affect change in our lives and communities.

TEDxUtica will be the beginning of this discussion and collaboration as it is a place to showcase big ideas and discover some of the ways that communities such as Utica can reach their full potential.
Organizer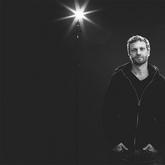 Ryan Miller
New York Mills, NY, United States
Team
Sara Boulonger

TEDxUtica Core Team

Meghan Postiglione

TEDxUtica Core Team

Geoff Storm

TEDxUtica Core Team

Leah McDonald

TEDxUtica Core Team

John Matthews

TEDxUtica Core Team

Janice Murray

TEDxUtica Core Team

Ryan Miller

TEDxUtica Core Team
---