Kalamata
x
= independently organized TED event
Theme: Brave New World
Kalamata, Greece
July 26th, 2013 - July 27th, 2013
Watch video from the event
Please install flash player to see this video.
View photos from the event on Flickr
About this event
"Brave New World"is the first TEDx event that will be held at an archaeological site. TEDxKalamata introduces a brand new concept to the city and the region. The world is changing and it is a demanding necessity to face those changes, to meet the people who drive them and discuss on how opportunities can be created for a city and a society. Academics, entrepreneurs, artists and visionaries will suggest ways to intergrate best practices and innovative ideas in a brave new city. Kalamata is a major urban, economic and commercial center of Greece. An exceptional holiday destination, located at a key geographical point in the Mediterranean, with unique world-renowned agricultural products and cultural events of international caliber. Kalamata can become a center that will host intellect and entrepreneurship from all over the world. A center that will express the culture of an entire region and it will become region's point of reference.
Confirmed Speakers
Stavros Benos
Stavros Benos is the Founder and President of DIAZOMA Association. He has served Greece's public life as Mayor of Kalamata (1979-1990), Member of Parliament and Culture Minister, Minister for the Aegean region, Deputy Minister of Public Order and Deputy Culture Minister. His major achievements during his public service are: • The reconstruction of the city Kalamata after the devastating earthquakes of September 1986; this project was awarded both by the European Council of Spatial Planners (for the original and human-centered urban restoration of Kalamata) and by EuropaNostra. (for the preservation and enhancement of the city's monuments) • the establishment and operation of the Citizen Service Centers (KEPs) • the establishment and operation of DIAZOMA association
David Sim
Scottish architect David Sim is a partner at Gehl Architects. His main area of work at Gehl Architects is master-planning and urban design, collaborating with other professionals in the planning and building process, applying Jan Gehl's theories to large-scale projects. David is also renowned as an inspiring educator and lecturer, and has taught at architecture and design schools all over the world. His work at Lund University expanding and developing teaching methods led to a number of pedagogical awards and distinctions.
Rokhaya Diallo
Rokhaya Diallo is a journalist and activist. She is the founder of Les Indivisibles (url: http://www.lesindivisibles.fr/), a French organization that uses humor and irony to fight racism and stereotypes. She regularly contributes to RTL, the main radio station in France, she is a columnist and commenter on the TV channels Canal Plus and i-Tele and has her own cultural show on the youth radio Le Mouv'. She is also member of the 40under40 program that unites 40 European leaders under 40, 36th of the Slate Magazine's Top 100 French most influential women and one of the 30 most influential Black people in Europe. Rokhaya has won the 2012 COJEP International Award for her involvement against racism and discriminations. Her books "Racisme: mode d'emploi" (Racism: a guideline) was published in 2011 (Larousse), "A Nous La France!" (France is ours!) in 2012 (Michel Lafon), "Comment parler de racisme aux enfants" (How to speak about racism to kids) in 2013. Rokhaya holds master's degrees in law, in business and negotiation and in marketing and distribution in TV and Cinema business.
Martjin Arets
Martijn Arets is Founder and CEO of Brand Expedition, a new concept enterprise comprising a foundation, consultancy and publishing experience based on sharing entrepreneurial lessons and stories of well-known brands and inspiring people in the areas of branding, strategy and social media. With his new initiative Forget The Box he combines the gems of the new and the old world in order to create and implement new concepts regarding value creation, crowdsourcing and crowdfunding—all guided by his philosophy: don't try to think out of the box, there is no box! In his book Brand Expedition, a best seller in the Netherlands, Martijn has shared his experience meeting with people behind some of the most popular European brands. In 2011, Martijn won the Dutch Entrepreneur of the Year Award and was nominated for ABN AMRO's Entrepreneurial Book of the Year Award. For 2013 Martijn is one of "40 Under 40", an annual EU programme that brings together a group of 40 promising European young talents.

Filio Kontrafouri


Filio Kontrafouri joined CCTV as an Athens-based correspondent in 2012, responsible for covering Greece, particularly the Greek debt crisis and its impact on the country and the eurozone. She has worked in front and behind the camera for France 24, CBS News, ABC News and a number of Greek and international media organizations. Her reporting has taken her from the United States and Europe to the Middle East and Afghanistan, where she has been covering the on-going conflict since 2005.

Aris Messinis


Aris Messinis is self-taught photographer. Aris started his collaboration with The Associated Press in 1997 as a stringer photographer, after finishing high school and completing his military service. In 2003, he joined the Agence France-Presse and from 2006, he is the Chief Photographer of the photo department of AFP in Athens, Greece. He worked in Libya and Egypt during the "Arab Spring" and has won many prestigious awards such as Days Japan 2012, Fotoweek 2011, NPPA etc. On 2012 Aris won the Photography Prize at the 19th prix Bayeux-Calvados Awards for War Correspondents. He won the prize for his work on the Battle of Sirte, Libya, which took place in October 2011.

Kostas Perifanos


Kostas Perifanos is working at Pearson PLC as a Senior Search and Analytics Engineer. He worked in the past as a Software Engineer and Technical Manager at Institute for Language and Speech Processing, R.C. Institute Athena, as a Senior Software Engineer at C.K. Tegopoulos/Eleftherotypia newspaper. Kostas holds a degree in Computer Science from University of Piraeus and a Msc in Computational Linguistics from National And Kapodistrian University of Athens. He is heavily involved in fields such as data mining and machine learning in large amounts of text, search engines, recommender systems, social network analysis and visualization and also keeps an active research profile in the field of Computational Forensics Linguistics.

Petros Themelis


Petros Themelis is Emeritus Professor of Archaeology and head of the excavations in ancient Messene. In 1986 the Archaeological Society assigned him the excavation and restoration project of the extant monuments of the ancient Messene, which continues until today. He is a lifelong member of the Archaeological Society, Associate Member of the Institute of Archaeology of the United States, the German Archaeological Institute, the Austrian Archaeological Institute, Vice President of the Acropolis Monuments Preservation Committee. In 2005 he was awarded the gold Commander of the Order of Phoenix by the President of the Hellenic Republic for his teaching, scientific and excavation work.

Fred Pearce


Fred Pearce is a freelance author and journalist based in London. A former news editor of the UKbased New Scientist magazine, he has been its environment consultant since 1992, reporting from 68 countries. He also writes regularly for the Yale e360 web site in the US, and the Guardian and other newspapers in the UK. Recent commissions include National Geographic and the Washington Post. He won a lifetime achievement award for his journalism from the Association of British Science Writers in 2011, and was voted UK Environment Journalist of the Year in 2001. His recent books include The Land Grabbers, When the Rivers Run Dry and Confessions of an Eco Sinner. They have been translated into 22 languages. When the Rivers Run Dry was listed among the all-time Top 50 Sustainability Books by the University of Cambridge's Programme for Sustainable Leadership. Fred is a frequent lecturer, speaking on all six continents in the past four years.

Safak Pavey


Şafak Pavey is a member of the Turkish Parliament representing Istanbul for the main opposition Republican People's Party (CHP). She serves on the EU-Turkey Accession Committee and is an UN independent human rights expert. Şafak Pavey is known for her international work in the field of human rights, humanitarian aid and peace building with a background embracing diplomacy, activism and politics. She worked for the United Nations High Commissioner for Refugees on missions in the Middle East, Southwest Asia and Central Europe. She served the Office of the UN High Commissioner for Human Rights as the head of secretariat. After winning a parliamentary seat in June 2011, she became the first disabled female member of the Turkish parliament and continues to advocate the rights of vulnerable populations; women, children, disabled persons and minority communities in Turkey. Pavey was a columnist of the Armenian-Turkish weekly Agos and has published three books. She holds a bachelor degree in international relations and postgraduate degrees specialising in "nationalism, ethnicity and minority rights" from London School of Economics. In addition to various honours, Şafak Pavey was recently awarded with the JCI World's Outstanding Young Person Award and 2012 "International Woman of Courage Award" by US Secretary of State Hillary Clinton and First Lady Michelle Obama.
Andreas Raptopoulos
Andreas Raptopoulos is the founder and CEO of Matternet and a speaker at TEDGlobal 2013 in Edinburgh. Matternet is building a network of unmanned aerial vehicles (UAVs) to transport medicine and goods in places with poor road infrastructure. Andreas is a designer, inventor and entrepreneur who loves to work on pionneering ideas and building teams to make them a reality. Previously he founded FutureAcoustic, a venture that developed a new platform for music that listens and reacts to the user's environment. Driven by the desire to change the world and the belief that technology can be a force for immensely positive, widespread change. Matternet's "drones for good" use small, electric UAVs to transport packages weighing up to 2 kilos and containing items like vaccines, medicines or blood samples, over distances of 10 kilometers at a time. By creating a new paradigm for transportation that leapfrogs roads, Matternet is helping to revolutionize transportation in both the developed and developing world. Andreas holds degrees in Mechanical Engineering & Aeronautics from the University of Patra, Industrial Design Engineering from Royal College of Art and Imperial College London and Artificial Intelligence and Robotics from Singularity University.
Band Hang Massive
Hang Massive is a recent collaboration between Danny Cudd and Markus Johansson. The duo first started playing in the summer of 2010 and since then has performed all over the world. They are gaining recognition globally, captivating their audiences with their powerful yet soothing performances. They have had over 4 million views on YouTube and their debut album " Beats for your feet " (2011) has received great reviews.
Kostas Polixronopoulos
Kostas Polychronopoulos, being unemployed himself and despite his personal difficulties, started feeding more than 3000 homeless and unemployed through his Social Kitchen. Kostas is facing his life full of courage and optimism, and makes practice of his vision for the "other people", acting with solidarity and teamwork.

Fotis Antonopoulos


Fotis Antonopoulos is the Head of Innovation at Atcom S.A. and Partner at OliveShop.com. He has an extensive knowledge and experience of the Greek Internet market, focusing mostly on the eCommerce Industry. He did his consulting time on the field, assisted several start-ups, and after heading and profitably exiting a company that offered Value Added services, to enhance customer usability and retention, he joined forces with Atcom SA, heading the Innovation and New Product Development department. As most Greeks, Fotis has grown next to an olive tree. His newly born 'start-up' project, is OliveShop (www.OliveShop.com), an online boutique that collects premium olive products, such as organic extra virgin olive oils and natural organic olive cosmetics. eCommerce Preacher, Gamification Marketer, proud DMOZ and Wikipedia editor, plus tech innovation observer. Recently.. premium olive oil collector.

Kostas Mallios


Currently, as Vice President at Intellectual Ventures, I build technology based businesses through partnerships with institutions, companies and governments in order to begin addressing mega-trends and grand challenges such as elder health care, energy efficiency and food quality and safety. I believe that the practical application of technology, driven by a shared vision, can solve these generation-defining challenges and help humanity while creating magnificent business opportunities. In addition, my current role at Intellectual Ventures drives me to build new technology based start-ups and strategies that generate value added business models for intellectual property and invention. In 2012, during a period of economic turmoil in Greece, a team of us established the PJ Tech Catalyst seed fund to help fund great ideas and entrepreneurs. As a member of the management team, I meet entrepreneurs and evaluate their company plans and ideas. PJ Tech Catalyst has funded several companies and entered into broader partnerships to help entrepreneurs thrive with experienced mentors by their side. Before Intellectual Ventures, I spent 15 years as an executive and partner at Microsoft in various Product Development, M&A, Marketing and R&D functions working for C-level executives
Organizer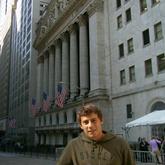 Panagiotis Karampinis
Kalamata, Greece
Organizer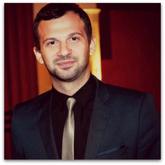 Spyros Zervas
Kalamata, Greece
Team
Agathoklis Stathogiannakos

Ticketing & Media Manager

Adonis Papadopoulos

Marketing Director

Ippokratis Papadimitrakos

Agenda Manager

Petros Foros

IT Manager/ Web Developer

Souzana Klimentidi

Legal & Organizational Advisor

Lydia Yiannakopoulou

Speakers Coach

Ioanna Zerva

Speakers Experience Coordinator

Nassos Lagios

Hospitality Manager

Thanos Pappas

Product Developer

Ioanna Oikonomou

Interior Designer

Odysseas Gp

Brand & Art Director

Ilias Kalfakakos

Accounting / Production Specialist

Periklis Vanikiotis

Media & Communication Strategist

Ioanna Markopoulou

Media Relations

Eleutheria Anatoliti

Social Media Community Manager

Natasha Blatsiou

Media Relations

Dionisis Dimopoulos

On Stage Production

Alexandra Armeni

Local PR

Aggelos Marantos

Local Partnerships Manager

Garyfalia Pitsika

Translations Manager

Dimitris Constantos

Production Manager

Mary Touranakou

Volunteers Manager

Nikos Foros

Agenda Flow & Production Script Director

Filippos Protogeridis

UI Designer

Haris Ninios

Mobile Applications
---