Tarfaya
x
= independently organized TED event
Theme: Great Ideas for a Bright Future
Tarfaya, Morocco
May 4th, 2013
Watch video from the event
Please install flash player to see this video.
View photos from the event on Flickr
About this event
Confirmed Speakers
Julio Barbosa


This is the largest wind farm in Africa at the edge of Tarfaya which aims eventually to make independent Morocco in energy. Discover the exciting talk Julio Barbosa, engineer on this mammoth project.
Sabine BLANC
The first Hackerspace of Morocco Tarfaya. But in fact, what is a hackerspace? Sabine BLANC, web journalist went through Owni.fr and specialized hacking, DIY, security and digital education will talk about this emerging phenomenon.

Ghizlane ECHOUDAR


The Neuro-Marketing. The science of manipulating and influencing consumer. Ghizlane ECHOUDAR has made it his specialty. She'll tell us what would happen if a city like Tarfaya apply the latest discoveries of the science of the brain to its promotion.

Mrabihrabou CHAIBATTA (Sadat)


There are already several years Mrabihrabou CHAIBATTA (Sadat) - Coordinator Local Agenda 21 - and his friends photographed and documented the architectural heritage of Tarfaya and passed this information to the relevant authorities. Today he wants to go further: to save the memory of the airmail. He will explain to us how.
Salek Aouissa
Salek Aouissa share with us his vision and the project of responsible tourism for Tarfaya it develops within the Akhnifiss association for cultural tourism and environment protection. Discover the exciting talk from Salek Aouissa, President " Akhnifiss association for cultural tourism and environment protection.
Françoise BASTIDE
More than twenty years of research, a full trunk read books about Antoine de Saint-Exupéry, research in different documentary holdings all over the world worth to be today Françoise BASTIDE certainly one of those most educated on the history of Saint-Exupéry. she share with us 5 things unknown about the author of the most translated and most read in the world.
Organizer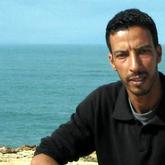 El Wali El Alaoui Mohamed El Mostapha
Tarfaya, Morocco
Organizer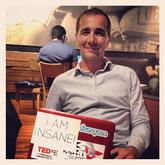 John Toutain
Casablanca, Morocco
Team
Mohamed Salem El Wali El Alaoui

Project Coordinator

Mustapha Damnati

Scene Director

Hassan Ofane

Logistics
---