Pretoria
x
= independently organized TED event
Theme: Collaboration + Innovation = Change
Lynnwood, Pretoria, South Africa
September 27th, 2013
Watch video from the event
Please install flash player to see this video.
View photos from the event on Flickr
About this event
On 27 September 2013 distinguished leaders in technology, entertainment, design, science, art, education, government, healthcare and other areas will share their remarkable thoughts and ideas focused on creating positive changes in our society through collaboration and innovation. We intend on bringing you insight into topic in practice as well as perspective on projects that include innovation and collaboration and that will lead to change. Sub-themes include: Sustainability, education, healthcare, design thinking.

Organizer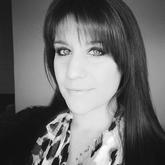 Linda Swart
Pretoria, South Africa
Team
Linda Swart

Organiser

Mixo Fortune

Co-organizer

Maryke Kelly

PR & Communication

Tiyani Nghonyama

Team member
---