Barcelona
x
= independently organized TED event
Theme: The future of technology and society
Barcelona, Spain
May 17th, 2013
Watch video from the event
Please install flash player to see this video.
View photos from the event on Flickr
About this event
Across a broad range of areas we present ideas that will change our society. Technology is the main field which will change the way we interact, we think, we communicate, we make music...
Organizer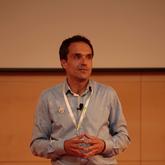 Jose Cruset
Barcelona, Spain
---