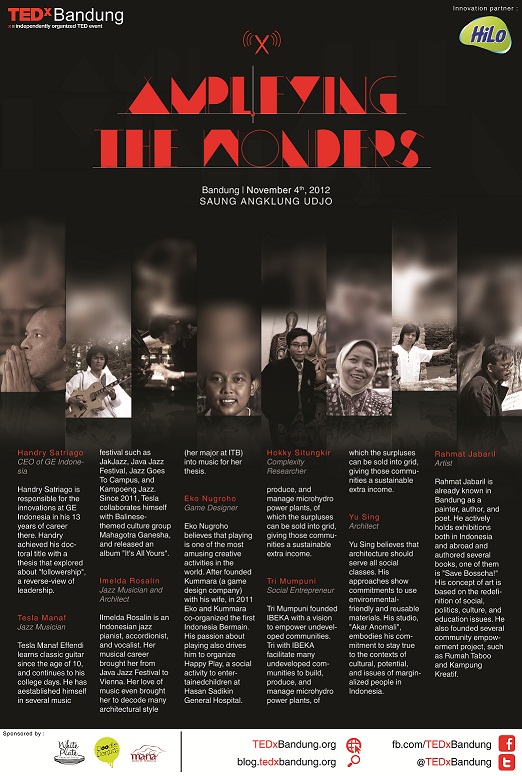 Since the dawn of humanity, "wonder" is a magical world that guides mankind throughout its history. Wonders came in from the majestic forms that awe our hearts, to the small things that often ignored by us. Mankind have discovered fire, wheels, organized state, religions, printing press, steam machine, electricity, biotechnology, the internet, artificial intelligence, human genome mapping…what's next?
Do the wonders we create allow us to become the better beings?
Do we seek things that are bringing benefits to our surroundings?
Are we searching and discovering things that are really matters?
Do we talk and discuss and celebrate and amplify the true wonders?