Riyadh
x
= independently organized TED event
Theme: Achievement & Positive Disruption
Riyadh, Saudi Arabia
May 8th, 2013
Watch video from the event
Please install flash player to see this video.
View photos from the event on Flickr
About this event
TEDxRiyadh 2013 is one of the most inspirational events in the Kingdom!

TEDxRiyadh presents "Achievement & Positive Disruption", a full-day event where great people with great ideas come together to share big ideas that benefit the local society. More than 22 speakers from different disciplines and different backgrounds will speak in TEDxRiyadh just to be part of the process of making the society better.

TEDxRiyadh is organized by more than 26 passionate people, and with the help of more than 130 volunteer!

You will explore the unseen of Riyadh!!
Organizer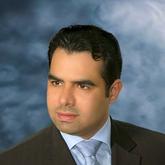 Abdulmohsen Albadr
Riyadh, Saudi Arabia
Organizer
Mohammad Al-Razaz
Riyadh, Saudi Arabia
Team
Naif Ghazal

Volunteers & Registration Coordinator

Abdulrahman Al-Assar

Speakers Coordinatoor

Jehad Al-Humaid

Fair Coordinator

Adwaa Al-Saleh

Fair Team Member

Lama AlFakhri

Fair Team Member

Razan Al-Mousa

Fair Team Member

Mousa Al-Qabaa

Fair Team Member

Khaled Al-Rishaid

Fair Team Member

Yasser Al-Shiraihi

Fair Team Member

Amer Shabanah

Speakers Team Member

Baraa Ghazal

Speakers Team Member

Marwa Al-Assar

Speakers Team Member

Waad Aref

Speakers Team Member

Diala Al-Mandil

V&R Team Memeber

Naif Alobaidallah

V&R Team Member

Feda AlKaud

V&R Team Memeber

Mohammed ElNour

Media & Production Team Member

Hamad AlDraye

Media & Production Team Member

Fayez Mourad

Media & Production Team Member

Mohammad Chaballout

Media & Production Team Member - Photographer

Ibrahim Al-Mutawaa

V&R Team Member

Ayman Al-Razaz

Media & Production Team Member - Stage

Ziad Al-Sawah

Program Coordinator

Hammam Adam

Media & Production Team Member - Blog

Sara Al-Tuwaijri

Speakers Team Member
---