WesternU
x
= independently organized TED event
London, ON, Canada
April 5th, 2013
Watch video from the event
Please install flash player to see this video.
View photos from the event on Flickr
About this event
Our event theme was Impact. Innovation. Insight. Our goal was to inspire meaningful change, creative solutions, and valuable learning. Our speakers included a few faculty members from Western, a couple of alumni, two students from a peer institution and some industry experts as well. One of our speakers was international award-winning designer Andrew Lewis - not only did he deliver a really great talk he also designed a commemorative poster that we gave to each attendee as well as our speakers. The design elements from this poster were also worked into the stage design/ decor.
Confirmed Speakers
Tima Bansal
Professor; Director of the Centre for Building Sustainable Value; Executive Director, Network for Business Sustainability; Oxford University Centre for Corporate Reputation Fellow; J. Allyn Taylor/Arthur H. Mingay Chair in Business Administration
Douglas Birkenshaw
Principal at B+H Architects, B.Arch., B.E.S., LEED AP, OAA, FRAIC
Jessica Grahn
Cognitive Neuroscientist
Jesse Hirsh
Internet Strategist, Researcher, and Broadcaster
Gregory Kopp
Canada Research Chair
Andrew Lewis
Canadian Art Director-Designer

Todd Reichert


Aviator and Innovator, presenting with Cameron Robertson

Cameron Robertson


Aviator and Innovator, presenting with Todd Reichert
Rob Stewart
Writer, Producer, Director
Barbara Willis-Sweete
Film Director
Jean-Philippe Vergne
Assistant Professor (Richard Ivey School Business)
Organizer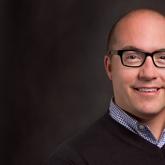 Terry Rice
London On, Canada
Team
Vivek Morzaria

Co-Chair

Oscar Linares-Leon

Co-Chair

Kristen Chong

VP Logistics

Samaar Haider

Director of Sponsorship

Erica Edwards

Director of Communications

Merrick Read

Programming Director

Dan Hernden

Director of Digital Media

Kaiz Alarakyia

Volunteer Coordinator

Vikram Kalia

Volunteer Coordinator

Terry Rice

Event Organizer/ Staff Liaison

Cam Buchan

Staff Liaison

Melissa Cheater

Staff Liaison

Mathew Hoy

Staff Liaision
---