Buffalo
x
= independently organized TED event
Theme: Renaissance Citizens
Buffalo, NY, United States
October 15th, 2013
Watch video from the event
Please install flash player to see this video.
View photos from the event on Flickr
About this event
Since 2011, TEDxBuffalo has taken place each October at Canisius College's Montante Cultural Center. This year, we're expanding the format to accommodate 300 attendees (up from 100) and adding an after-party to the fun! TEDxBuffalo is free for all who attend thanks to numerous generous donations from across the city of Buffalo and is put together and hosted by a fabulous team of volunteers, who work tirelessly year-round to get all of the talent, impact and action together in one room.
Confirmed Speakers
Brian Patterson




Bernice Radle




Courtney Creenan




Mike Connelly




Bryana DiFonzo




Bishnu Prasad Adhikari




Jeremy Speed Schwartz




Gloria J. Zemer




Cameron Garrity




Ben Siegel




Stuart Fuchs




Matt Petroski




Michael Martin




Karen Forster




Dan Behrens



Organizer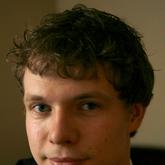 Kevin Purdy
Buffalo, NY, United States
Organizer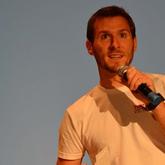 Chaz Adams
Buffalo, NY, United States
---