ArroyoDelaEncomienda
x
= independently organized TED event
Theme: No barriers, No limits!
Arroyo de la Encomienda, Spain
June 6th, 2013
About this event
"Believe in attitudes. No barriers, No limits"
TEDxArroyoDeLaEncomienda wants to invite you to explore a world of ideas like never before. Reactive your senses. Leave your mind open. Inspired. Explore, connect, discover... There is a place where ideas become into action. That place is TEDxArroyoDeLaEncomienda.
Organizer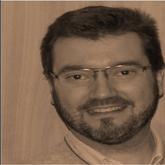 Mariano Llorente Suárez
Arroyo De La Encomienda, Spain
Team
Esther Gorjón

Co-Organizer

Gloria Valín

Co-Organizer
---