NDSU
x
= independently organized TED event
Theme: Inspire Today, Spark Tomorrow
Fargo, ND, United States
April 15th, 2013
About this event
Confirmed Speakers
Josh Reminitz


Josh Reimnitz is a an NDSU Alumni who accomplished a lot during his time on campus including being elected Student Body President. Josh currently runs a nonprofit organization called Students Today Leaders Forever which has worked with over 19,000 young people in service oriented trips. Josh was also recently elected to the Minneapolis School Board

Mike Zastoupil


Mike Zastoupil is a recent graduate of NDSU with a B.S. in Sociology and he will be returning in the fall to earn another B.S. in Crop and Weed Science. Mike has been working at Sanford hospital in Downtown Fargo throughout College. He is passionate about health, sustainability, and natural foods.
Ben Clark
Ben Clark is a student at NDSU who runs ultra-marathons to raise money and awareness for American Autoimmune Related Diseases Association (AARDA). Ben has completed about a dozen ultra-marathons in his career. Ben ran across the state of North Dakota in a week to raise money for flood recovery and this last summer he ran 400 miles in eight days to raise money for AARDA.

Nick Conner


Nick Conner is a freshman at NDSU. Nick is studying management communication and plans to go to seminary after graduation. During his first semester at NDSU, Nick started an organization called 'NDSU Hands and Feet' in which he spreads love to homeless underprivileged people, helping them find their purpose.

Kayla Houchin


Kayla Houchin is a student at NDSU majoring in Physical and Health Education with a minor in Business Administration. Kayla has devoted much of her college career to service and has helped raise of $42,000 for causes she is passionate about including the highly successful Bras on Broadway.

John Narum


John Narum is the youngest person ever to have won the World Yo-Yo Championship, at age eleven. John is a student at NDSU and through his Yo-Yo career, John has made guest appearances on The Martha Stewart Show, Tony Danza Show, America's Got Talent, and a leadership summit where he had met Warren Buffet.

Steve Winfrey


Steve Winfrey is currently the Director of the NDSU Memorial Union and is pursuing his Ph.D on institutional analysis. Steve has worked to implement leadership development programs at multiple universities. Steve is also a certified hypnotist and a Master Practitioner of Neuro-Linguistics.
Organizer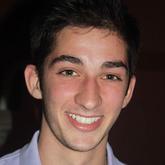 Walter Lanza
Fargo, ND, United States
Team
Robert Kringler

Co-Organizer
---