ButtePublicLibraryLive
x
= independently organized TED event
Theme: The Young. The Wise. The Undiscovered.
Butte, MT, United States
February 27th, 2013
About this event
TEDxButtePublicLibraryLive will host a simulcast of day three of the TED2013 Conference in Long
Beach CA. The independently organized event, licensed by TED is supported by the Institute of
Mining, Engineering and Art and Montana Pro Audio. Interested individuals can sit in on the TED talks
presented at the conference during the day on Wednesday the 27th between 9:30 and 8:00 PM.
Organizer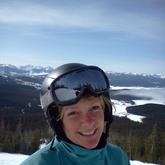 Lee Miller
Butte, MT, United States
Team
Lee Miller

Go To Girl

Ryan Johnston

Sound and Video

Julia Crain

Visionary

Olivia Everett

Artist
---