AmericanInternationalSchoolHK
x
= independently organized TED event
Theme: Where Innovation Begins...
Hong Kong Science Park, Hong Kong
May 25th, 2013
Watch video from the event
Please install flash player to see this video.
View photos from the event on Flickr
About this event
Innovation, like a water droplet it splashes into the surface of thought, rippling across, spreading its impact near and far. Innovation spreads, like a vaccine to a troubling disease, carrying the cure to the world's problems. Innovation is a new approach to an old situation, a new thought, a new method; originality. It is through innovation that the world can be bettered and that others can be uplifted as it is not one person who innovation affects, but many people. This is "where innovation begins..."

TEDxAmericanInternationalSchoolHK will through a series of inspirational talks, present innovation in its many forms. We will give an insight into the perspectives of many successful innovators and show how the act of one can make a difference. Our international and local speakers will share the challenges they faced and rewards they gained from their experiences.
Organizer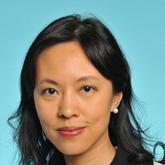 Teresa Wong
Kowloon Tong, Hong Kong
Team
Bill Sievers

Organizing Member

Cameron Fox

Organizing Member

Krystin Haser

Publicity Coordinator

Virginia Ngai

Publicity Coordinator

Rishob Guha Patra

T-shirt Coordinator

Tae Young Kim

Volunteer Coordinator

Eric Wen

Program Coordinator

Yvelin Lim

Graphic Designer and F & B Coordinator

Akashdeep Singh Gill

Program Coordinator

Sandra Caswell

Planning Advisor

Timothy Gartz

Planning Advisor

Andrew Chiu

IT Advisor

John C. Y. Chiu

Partnership Advisor

Pinky Li

Website Coordinator

Michelle Ho

Program Designer

Youn Ji Yoo

Promo Video Producer

Sung-Yeon Han

Promo Video Producer

Chandni Chotrani

Photographer

David Young

Master of Ceremony

Prabhat Motwani

Videographer
---