TC
x
= independently organized TED event
Theme: The Space Between
St. Paul, MN, United States
December 1st, 2012
About this event
TEDxTC brings the spirit and energy of TED and adds a decidedly local flavor, featuring talks from some of the Twin Cities' best and brightest.

On December 1st, TEDxTC will explore "The Space Between," an event in which local female thought leaders will take the stage to highlight their exciting ideas, from 'seeing the future' to 'understanding the new American dream.'

This time, we're also excited to participate in a simulcast session from the TEDxWomen event in Washington DC, where Eve Ensler, Fatou Bensouda and others will discuss "the space between seeing and doing; between knowing and responding; between staying in the dark and seeking the light."
Confirmed Speakers
Cecily Sommers


Speaks, writes, and consults on emerging trends, markets, and technologies shaping our future. She is the author of Think Like a Futurist: Know What Changes, What Doesn't, and What's Next and the founder of The Push Institute, a non-profit think tank that tracks significant global trends and their implications for business, government, and non-profit sectors over the next 5-10-25-50 years.

Peg Chemberlin


A contagious ecumenical passion and voracious desire to bring individuals together in spite of their differences has guided Rev. Canon Peg Chemberlin during her 17 years as Executive Director of the Minnesota Council of Churches. In a recent effort to increase empathy within the local community, Chamberlin launched the Respectful Conversations Project, leading thought-provoking conversations on the values guiding an individual's decision-making for the proposed Minnesota Marriage Amendment.

Janis LaDouceur


An architect and Adjunct Assistant Professor at the University of Minnesota's College of Design. Her design philosophy stems from clients' stories, and her buildings reflect the unique characteristics of the people she serves. Janis has been the recipient of many awards, including the American Institute of Architects Young Architect Award and the National Energy & Environmental Building Association Award.

Dori Molitor


A passion for women's issues took root in 1976, when she worked for the United States Congress as a Legislative Assistant on Women's Issues. Today she is the driving force behind WomanWise, an internationally recognized consulting firm specializing in marketing brands to women. She's a sought out leader for her vision and unique ability to get inside the mind of a woman. She's a public speaker, author and consultant for firms including General Mills, Pfizer, Nestle, UnitedHealthcare and more. Her driving purpose is to bring women's voices to the corporate strategy table.
Organizer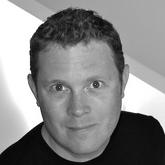 Chadburn Blomquist
Minneapolis, MN, United States
---