SWUST
x
= independently organized TED event
Mianyang, China
November 24th, 2012
Watch video from the event
Please install flash player to see this video.
View photos from the event on Flickr
About this event
这座城·很年轻 It's a young city
Mianyang is an old city,which is nearly 2000 years.It's still young,because there're many young,active,creative people put the fresh air in it.
Confirmed Speakers
LIU HONG
LIU HONG is a indoor design, and she has other job, a host of the only one independent bookstore in mianyang. The bookstore called XIAOYA, which not only provide
chou sangsang
A student in Southwest University of Technology and Science,who absent the college and have a gap year.
Organizer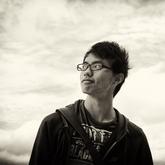 tian ye
Chengdu, China
---