NTHU
x
= independently organized TED event
Hsinchu, Taiwan
May 18th, 2013
Watch video from the event
Please install flash player to see this video.
View photos from the event on Flickr
About this event
Who is building the any-where door?
Speakers who are working in multiple areas are invited to TEDxNTHU's stage to share their ideas on future world, education, and entrepreneurship and to motivate younger generation to take action.
Confirmed Speakers
Tao-Wei Wang


Physicist, blogger and educator

Ming-Che Shi


Agriculture biologist, national project leader

Fan-Sen Wang


Historian, national project leader

Chin-Hua Chou


Lawyer, journalist

I-Hsin Chen


Computer scientist

Wen-Chen Hsueh


Artist, engineer

Yao-Hui Hsieh


Entrepreneur, engineer

Chih-Wei Li


Entrepreneur, engineer
Organizer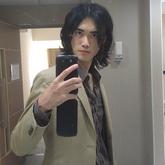 Juin Chiu
Hsinchu City, Taiwan
---