Youth@StateLineRoad
x
= independently organized TED event
Theme: RE:Emergence
Kansas City, MO, United States
September 7th, 2013
Watch video from the event
Please install flash player to see this video.
View photos from the event on Flickr
About this event
TEDxYouth@StateLineRoad is being built by youth advocates and youth in the KC metro area to catalyze the imaginative and innovative minds of youth from all over the city. Our goal is to build a movement that inspires youth and advocates in the city to engage in the creative work of transforming our city's youth culture experience. Ideas worth spreading are hidden throughout our city... we are seeking them out and will bring them to the world in the coming year.
Confirmed Speakers
Shane Evans
Artist, Author, Visionary Dreamer
Sedrick Weaver
Youth Speaker
GiGi LaLa
Youth Performance Artist, Entrepreneur and Activist

Cat Mahari


Dancer, Performance Artist and Choreographer

Jim Caccamo


Early Childhood Education Activist/ Leader

Ashley DeShepper


Youth of Service to Love
Remy Styrk
Singer/ Song Writer
Michael Lemon
Youth Champion

Mia Plant


Spoken Word Poet

Angie Franklin


Spoken Word Poet
Organizer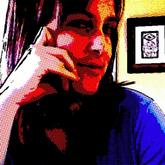 Beth Sarver
Mission, KS, United States
Team
Kim Beasley

Co-organizer
---