EastsidePrep
x
= independently organized TED event
Theme: Building Understanding
Seattle, WA, United States
May 17th, 2013
Watch video from the event
Please install flash player to see this video.
View photos from the event on Flickr
About this event
"Evolution of Instruction: Building Understanding"
Forge an idea, craft a theory, build consensus, form an opinion. Making and the mind are linked through our actions and our metaphors.
TEDxEastsidePrep 2013 seeks to construct a conversation exploring the link between what we think and what we make.
Organizer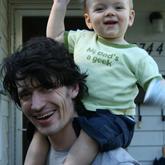 Jonathan Briggs
Seattle, WA, United States
Organizer
Jennifer Cross
Seattle, WA, United States
Team
Ana Safavi

Contessa de Conversaciones Después

Roberta Christensen

Stage Manager

Jordan Woodworth

Director of Photography
---