Youth@WHS
x
= independently organized TED event
Theme: Ignite
Westborough, MA, United States
April 4th, 2013
About this event
Confirmed Speakers
Craig Mello


Dr. Craig Cameron Mello is an American biologist and professor of molecular medicine at the University of Massachusetts Medical School in Worcester, Massachusetts. He was awarded the 2006 Nobel Prize for Physiology or Medicine, along with Andrew Z. Fire, for the discovery of RNA interference. This research was conducted at the University of Massachusetts Medical School and published in 1998. Mello has been a Howard Hughes Medical Institute investigator since 2000.
Andrew Clements
Andrew Clements grew up in Camden, New Jersey and Springfield, Illinois, United States. As a child, he enjoyed summers at a lakeside cabin in Maine where he spent his days swimming and hiking and water skiing, and his evenings reading books. After graduating from Northwestern University and National Louis University, he worked as a teacher sharing his love of reading with elementary, middle, and high school students. He started his literary career by writing songs. In 1985, Clements added his own work to the market with a picture book entitled Bird Adalbert. His first novel was the award-winning Frindle, which has won sixteen state book awards, as well as the Christopher Award.

Ken Stafford


Ken Alan Stafford came to WPI in 1994 as the department head of Aerospace Studies. He is currently assigned as director of the Robotics Resource Center and associate director of the Robotics Engineering Program and was a member of the interdisciplinary team that developed the Robotics Engineering (RBE) curriculum. Ken's research interests include low-speed aerodynamics, mechanical systems for autonomy and robotic dexterity, continuously variable transmission design, super-charging and hybridization of vehicle power systems, and K-12 pre-engineering curricula development. He relishes student interaction through teaching and a wide variety of academic and nonacademic projects.
Organizer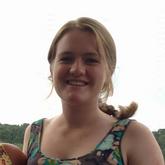 Jamie Cerny
Westborough, MA, United States
Organizer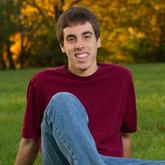 Mark Aronson
Westborough, MA, United States
Team
Kevin Neil

Curator

Zoe Cronin

Publicist

Neena Agarwaal

Finance Head

Heather Mannarino

Stage Manager

Stephanie Johnson

Videographer

Erin Reynolds

Stage Design Head

Cameron Milewski

Tech Expert
---