UniversityofManchester
x
= independently organized TED event
Manchester, United Kingdom
March 28th, 2013
Watch video from the event
Please install flash player to see this video.
View photos from the event on Flickr
About this event
Bringing together people from academic and non-academic backgrounds to discuss music, science, philosophy, art and education.
Confirmed Speakers
Shahbaz Hussain
World renowned tabla player.

Clive Agnew


Professor of Physical Geography and Vice-President for Teaching, Learning & Students at the University of Manchester

Julian Dodd


Professor of Philosophy at the University of Manchester. Interested in the philosophy of music.
Elliot Woods
One half of Kimchi and Chips and Installation artist that challenges the way we relate to our environment.
Terry Jones
Pioneer of PET scan technology and member of the PET Research Advisory Company.
Nancy Elizabeth
Singer/Songwriter and Folk musician who conjures up the most beautiful atmospheres with her music and voice.
Organizer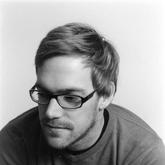 Maarten Walraven
Manchester, United Kingdom
Organizer
Niall Robinson
Manchester, United Kingdom
Team
Andy Minhas

Project Manager
---