Changidaero
x
= independently organized TED event
Theme: Firststep
Changwoncity, South Korea
May 25th, 2013
Watch video from the event
Please install flash player to see this video.
View photos from the event on Flickr
About this event
Always, people are afraid to reach first.
TEDx Program is the same, not getting to know the people who are new to this event and ask what TEDx so was planning to propagate the new value with the value of this lecture.
Organizer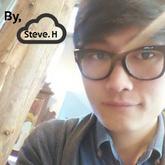 seyun Hwang
Changwon, Korea, South Korea
Team
chihwan noh

director

sunho choi

media maniger

joengju song

media team

jongmin yoo

design team

Jimin jeong

speaker p.i.c

okyong wang

partner linker

hyojin kim

design leader

jonghyeon an

event coordinator

kijong kim

media team

kihwan kim

event team / TFTeam

kyungjin lee

event team

changik lee

event team

jihye kim

design team

mikyung shim

design team / MC

moonhyang jang

design team

geonwoo jo

design team

bobae son

design team
---