AmaranteED
x
= independently organized TED event
Amarante, Portugal
March 2nd, 2013
Watch video from the event
Please install flash player to see this video.
View photos from the event on Flickr
About this event
At TEDxAmaranteED we talked about education, school systems and the skills that need to be learnt in the school. The 6 speakers shared their own views, their experience and their dreams.
Confirmed Speakers
Rui Ferreira



Sebastian Hirsch
Education activist helping educational innovators remake learning in the digital age.
Additional Links
TEDTalks shown
Organizer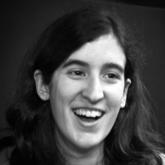 Ines Silva
Porto, Portugal
Team
André Magalhães

Organizer

Diana Sá

Organizer

Diana Vasconcelos

Organizer

Zé Diogo Freitas

Organizer
---