ColégioBandeirantes
x
= independently organized TED event
Theme: Inovation in Education and Citizenship
Sao Paulo, Brazil
November 30th, 2012
Watch video from the event
Please install flash player to see this video.
View photos from the event on Flickr
About this event
TEDxColégioBandeirantes is an event made by the Open City students as a final year project. The event's focus will be on Education, Inovation and Citizenship.
Confirmed Speakers
Gilson Schwartz


Games, Educação e Cidadania – A Rede Games for Change

Vitor de Paula


Ismart: Parcerias educativas que transformam vidas

Ricardo D'Addio


Sustentabilidade, Qualidade de Vida e Estética

Luís Otávio Ribeiro


Crowdfunding e Educação: a experiência do Catarse

Carla Bridi


Idade Mídia: a comunicação reinventada na escola

Fernanda Nudelman


Coworking: Co-criando inovação.
Organizer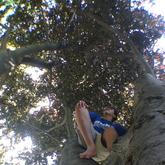 Davi Lemos
São Paulo, Brazil
Organizer
Emerson Bento Pereira

Team
Alexandre Sayad

Co-Organizer

Mariana Pereria

Co-Organizer
---