Calgary
x
= independently organized TED event
Theme: Energy: Full Spectrum
Calgary, AB, Canada
May 11th, 2013
Watch video from the event
Please install flash player to see this video.
View photos from the event on Flickr
About this event
Energy: From the Natural Laws that govern our universe, to the energy that drives a creative mind. When seen as a full spectrum encompasses the entirety of the human experience and that of the natural world.
Organizer
Rahim Sajan
Calgary, Canada
Organizer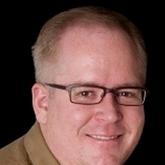 Jonathan Perkins
Calgary, Canada
Team
Natasha Sajan

Co-Director, Logistics

Roopa Khanna

Co-Director -Logistics

Chris Hsiung

Creative Director

Trina Metz

Lead, Speaker Team

Aleem Sajan

Consultant

Keith McDonnell

Chief Builder and Process mastermind!

Freddy Meynard

Designer in Chief!

Teresa Rehmann

Interactions Lead

Russell Scantlebury

Writer in Residence

Naren Garg

Communications/Marketing Director
---