GrandRapidsLibrary
x
= independently organized TED event
Grand Rapids, MI, United States
November 12th, 2012
Watch video from the event
Please install flash player to see this video.
View photos from the event on Flickr
About this event
I became an organizer when our executive team decided to have a TEDx event as our in-service staff day at our library. We thought we could enlighten, entertain and discuss ideas worth spreading. It should be an enjoyable learning experience for all of our staff with more diversity of speakers than we usually have on our staff day.
It worked out great. The feedback from the staff (audience) was good to brilliant. Several commented that it was the best staff day ever.
Confirmed Speakers
David Dyer
Comedy writer and Stand Up Comedian from Grand Rapids, Michigan

Shelley Irwin


Former Physical Therapist followed her passion to become first a Reporter, then a Host and Producer of radio and TV shows on WGVU Grand Rapids, MI
Steve Assarian
Master's of Library Science degree and Business Librarian at the Grand Rapids Public Library
John Bender
Pharmacist and Clinical Operations Director for VanAndel Research Institute in Grand Rapids, MI. He has spent over 35 years conducting clinical cancer trials at small bio-tech firms and at Parke-Davis.
Alex McGrath
Additional band members are Ashley McGrath William Campbell and Joan Perry. They perform live throughout Michigan and have made two music CDs
Joe Dulin
Director of Advancement for Paws With A Cause, a non-profit organization that trains Assistance Dogs nationally for people with disabilities and provides lifetime team support which encourages independence, at no charge to the client
JR Pittman
Founder and Lead Pastor of Ignite Fellowship Church is an author, speaker and mentor
Anneshia Freeman
MBA, MSW, CADC-M, Consultant and Program creator and Director of "The Lies That Bind", a cognitive restructuring and resocialization program that can be tailored to fit any population engaging in dysfunctional behaviors.
Organizer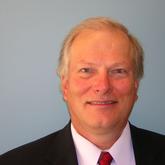 Donald Jakel
Grand Rapids, MI, United States
Team
John Baar

HR Mgr.

Marla Ehlers

Asst Director

Dereka Guevara

OA II

Katie Bauer

Library Asst II

Mary Davis

Librarian II
---