BITSGoa
x
= independently organized TED event
Theme: Be You
Vasco, India
February 24th, 2013
Watch video from the event
Please install flash player to see this video.
View photos from the event on Flickr
About this event
Imitation being a core human art-form, it's difficult to be distinct, be unique. But all of us are born with a special skill-set which like our DNA doesn't have a match elsewhere. Yet each individual with his/her own flight of imagination and set of wings, ironically, tries to fit in and searches for "birds of same feather". But this year, at TEDxBITSGoa, it's going to be different, where you will get to be what you haven't been for a while- Be You !
Organizer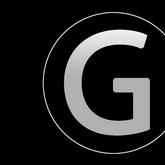 Gowtham Sunkara
Vasco-Da-Gama, India
Team
Pragya Saxena

Curator
---