PinewoodPrepSchool
x
= independently organized TED event
Theme: Sustainability
Summerville, SC, United States
March 20th, 2013
Watch video from the event
Please install flash player to see this video.
View photos from the event on Flickr
About this event
Focus is to make high school students (9th - 12th grades) aware of various aspects of sustainability. One speaker will address an overview of sustainability in South Carolina as it relates to a sustainable world, one will address sustainable eating, one will address sustainable water systems, and one will address teaching sustainability.
Organizer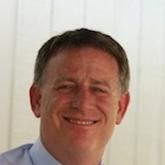 Steve Mandell
Summerville, SC, United States
Team
BJ Ruddy

Event Director
---