DePaulU
x
= independently organized TED event
Theme: Creators & Curators
Chicago, IL, United States
April 6th, 2013
Watch video from the event
Please install flash player to see this video.
View photos from the event on Flickr
About this event
The third iteration of TEDxDePaulU featured a brilliant line-up of speakers taking the stage at the marvelous Edlis Neeson Theater at the Museum of Contemporary Art in Chicago. Topics ranged from global gift exchanges to women in the entrepreneurial world to glitch art. A sold out event saw 300 people interact with the ideas and experience that could have only been TEDxDePaulU 2013.
Organizer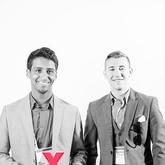 Daniel Gurevich
Chicago, IL, United States
Organizer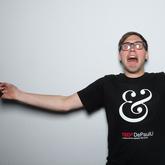 Matt Helbig
Chicago, IL, United States
---